Note to finance ministry says adherence to the guidelines needs to be evaluated

The Reserve Bank of India (RBI) has proposed a review of all banking licences from the 'fit and proper' angle, following the allegations made by Cobrapost.
In a report to the department of financial services in the finance ministry, RBI has said "all banking licences need to be reviewed on the fit-and-proper criteria, which involves assessment of the promoters, management, CEOs, even for the existing banks".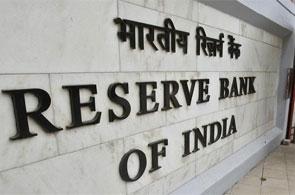 The issue basically relates to inter-connectedness among entities forming part of a banking conglomerate, with insurance, mutual funds and brokerage arms in its ambit. The RBI note has said the review is necessary to ensure that an arm's length is maintained from these various operations, to avoid a systemic risk.
However, the central bank has also said this is a judgemental call, and the decision needs to be taken after due deliberations.
The RBI letter has also suggested taking up the issue at the Financial Stability and Development Council (FSDC) or its sub-committee, so that it can be approached in a holistic manner, after getting feedback from other regulatory agencies.
The country's three largest private banks - ICICI Bank, HDFC Bank and Axis Bank - were last month named by online portal Cobrapost for money laundering. The sting operation conducted by the portal alleged some officials of these banks had offered to launder unaccounted money by investing in insurance schemes.
However, the RBI report did not find merit in the allegations of money laundering in the banking system. ICICI Bank and HDFC Bank have insurance subsidiaries but Axis Bank does not have such an arm. It offers insurance products of Tata AIG and Max Life Insurance Company as a corporate agent.
Earlier this year, RBI had ringfenced banking operations from other activities of promoters and group companies in its guidelines for new banks. "Promoter/promoter groups' business model and business culture should not be misaligned with the banking model and their business should not potentially put the bank and the banking system at risk on account of group activities," it had said.
The promoter of any new bank will have to float a non-operative financial holding company (NOFHC), according to the guidelines. The NOFHC will hold the bank, as well as all other financial service entities of the group regulated by RBI or other financial sector regulators. The objective, the guidelines say, is that the holding company should ringfence the regulated financial service entities of the group, including the bank, from other activities of the group and also that the bank should be ringfenced from other regulated financial activities of the group.
As such, only non-financial service companies, entities and non-operative financial holding company in the group, and individuals belonging to promoter group, will be allowed to hold shares in the NOFHC. The financial service entities in which the NOFHC holds shares cannot be shareholders.
Tightening the grip

* The issue relates to inter-connectedness among entities forming part of a banking conglomerate, with insurance, MF and brokerage arms in its ambit
* Review needed to ensure an arm's length is maintained from various operations to avoid systemic risk
* RBI has suggested taking up the issue at FSDC or its sub-panel to approach it in a holistic manner, after getting feedback from other regulatory agencies