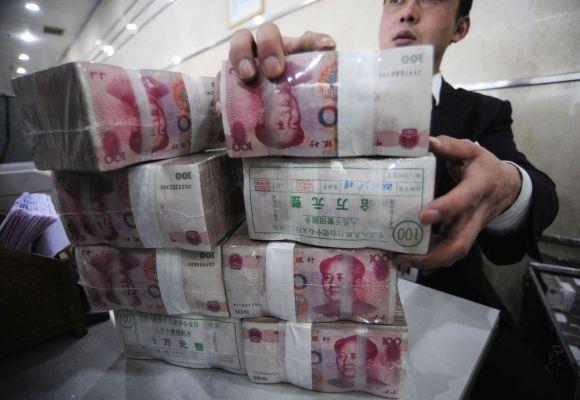 China has emerged as the world's third largest investor as Foreign Direct Investment (FDI) from the Communist giant jumped by 17.6 per cent last year defying a global pattern.
China's outbound FDI rose 17.6 per cent year-on-year in 2012 to a record high of $87.8 billion, according to the 2012 Statistical Bulletin of China's Outward Foreign Direct Investment (ODI) by the the Ministry of Commerce.
Even as global ODI slid 17 per cent last year amid uncertainties facing the world economy, China is now world's third-largest investor, following the United States and Japan, for the first time since the country began to release the data a decade ago.
China currently holds about $3.30 trillion foreign exchange reserves. About $1.20 trillion is invested in US bonds. China was world's sixth-largest investor in 2011, with an ODI flow of $74.65 billion. Last year's increase represented an acceleration from 8.5 per cent in 2011, when the global economic recovery was weak in the face of continuing financial turmoil in Europe and the United States.
"The Chinese government introduced measures to encourage outbound direct investment in pursuit of the 'going abroad' strategy, and the country's outward FDI maintained robust
growth in recent years," said Zhou Zhencheng, commercial counsellor of the department of outward investment and economic cooperation of the Ministry of Commerce.
Huo Jianguo, president of the Chinese Academy of International Trade and Economic Cooperation, was quoted by the state-run China Daily as saying that the surge in ODI was mainly driven by domestic enterprises eager to tap overseas markets and profit from using global resources.
"Debt crises and slowing growth in developed economies opened up great opportunities for Chinese enterprises to invest abroad, and the renminbi's appreciation helped the process," Huo said.
China's non-financial ODI went up 13.3 per cent last year to $77.73 billion, accounting for 88.5 per cent of the total. Financial ODI surged 65.9 per cent to $10.07 billion, the bulletin said.
Investment in US jumped 123.5 per cent to $4.05 billion, making it the second-largest destination for China's ODI, the report said. Total ODI to developed economies was around $13.51 billion.
Chinese investors have established about 22,000 overseas enterprises in 179 countries and regions, "and about 79.2 per cent of them made profits or maintained a balance", Zhou said.
He warned that Chinese enterprises are facing rising risks and challenges, including political unrest in Africa and Southeast Asia. Other challenges include increasing competition from developed economies and restrictions in those markets.