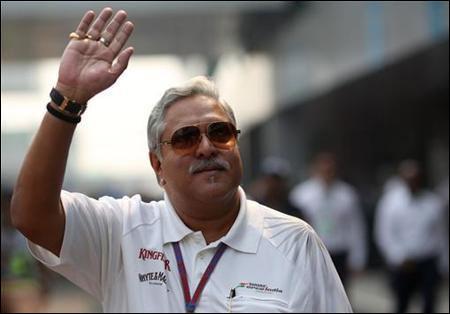 The Central Bureau of Investigation has started a preliminary enquiry looking into the Rs 950 crore (Rs 9.5 billion) alleged bad loan given by IDBI Bank to Kingfisher Airlines ignoring the company's negative credit ratings and net worth.
CBI sources said the bank has failed to provide convincing answers on reasons to extend the loan to the crisis-ridden company.
"It was first exposure to the bank. There was no need for the bank to take the exposure outside the consortium when already other loans were getting stressed," a senior CBI official probing the matter said.
The IDBI Bank Chairman could not be reached immediately for comments on the allegations.
The sources said senior officials of the management of Kingfisher Airlines, part of the UB group promoted by liquor baron Vijay Mallya, and IDBI Bank will be examined soon for explaining the reasons for extending the loan to the airlines ignoring its own internal report which has warned against such a move.
The debt-laden airline has stopped operations since October 2012.
"We have not received any communication and are unaware of any such inquiry," Prakash Mirpuri, Vice President Corporate Communications of the UB Group, said while commenting on the development.
CBI sources said the agency has registered 27 inquiries and cases with regards to bad loans given by Public Sector Banks to various corporates, the latest being two cases registered against Bhushan Steel and Prakash Industries where CMD of Syndicate Bank was allegedly bribed by these companies.
The consortium of 17 banks had an outstanding of over Rs 7,000 crore (Rs 70 billion) on loans from Kingfisher with State Bank of India having the highest exposure of Rs 1,600 crore (Rs 16 billion).
Punjab National Bank has outstanding dues of Rs 800 crore (Rs 8 billion) to Kingfisher, Bank of India Rs 650 crore (Rs 6.5 billion) and Bank of Baroda Rs 550 crore (Rs 5.5 billion).
Among the others, United Bank of India has Rs 430 crore (Rs 4.3 billon), Central Bank of India Rs 410 crore (Rs 4.10 billion), UCO Bank Rs 320 crore (Rs 3.2 billion), Corporation Bank Rs 310 crore (Rs 3.1 billion), State Bank of Mysore, Rs 150 crore (rs 1.5 billion), Indian Overseas Bank Rs 140 crore (Rs 1.4 billion), Federal Bank Rs 90 crore (Rs 900 million), Punjab and Sind Bank Rs 60 crore (Rs 600 million)and Axis Bank Rs 50 crore.
SBI Chairman Arundhati Bhattacharya had earlier stated that the process of recovery of dues from Kingfisher Airlines is going on but there were legal challenges.
She had claimed that from the sale of Airlines' share, the bank was able to recover in the range of Rs 350-400 crore (Rs 3.5-4 billion).
This year All India Bank Employees Association has come up with the list of wilful defaulters in which Kingfisher Airlines is leading the tally with a with Rs 2,673 crore loan.
According to the Association, total NPAs in the public sector banks till September 2013 touched Rs 2.36 lakh crore. Last year, CBI had initiated an inquiry into cases of defaulters of big loans from public sector banks. CBI chief Ranjit Sinha had said bulk of non-performing assets were connected to 30 defaulter accounts.
"A bulk of NPA is from top 30 accounts which is learnt to be running into thousands of crores. CBI has already initiated inquiry into some of the big defaulter accounts," Sinha said.
He said the banks were often reluctant to fix accountability of their staff, resulting in difference of opinion between them and the agency regarding the role of public servants.