The tax authorities have sent a showcause notice to the chocolate maker, alleging it had used a 'phantom factory' - one that didn't exist - to dodge taxes of around Rs 250 crore (Rs 2.5 billion), according to a Wall Street Journal report.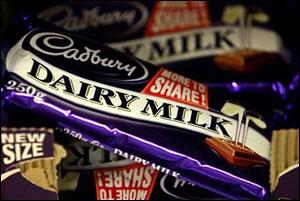 Cadbury, according to the report, is said to have manipulated invoices and other documents, as well as its own accounting system, to get a tax exemption that could be availed by companies which had begun production in Himachal Pradesh by March 2010.
The Directorate General of Central Excise Intelligence investigated the company and concluded the said manufacturing unit couldn't have existed by the deadline, since the company was yet to receive government approvals for that, the report noted.
A company spokesperson acknowledged receipt of the notice and said. "We are in the process of reviewing the contents of the showcause notice from the excise department and will respond to it, in consultation with our legal advisors.
A showcause is a matter of form in any such enquiry. A compliant and ethical corporate culture, which includes adhering to laws and regulations in the countries where we operate, is integral to our success. To that end, we have been fully cooperating with the authorities on this enquiry. Since the process is currently under way, it will be inappropriate on our part to discuss the details."
The tax notice against Cadbury is the latest in a series of such cases against multinational companies in India. Vodafone and, recently, Royal Dutch Shell got such notices on the ground that they owed higher taxes than they paid because they undervalued the transfer of shares between their Indian subsidiaries and those elsewhere.