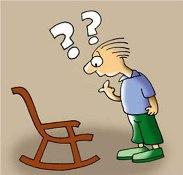 Making a case for reforms in the pension sector, the Economic Survey 2010-11 on Friday said the Parliament should expeditiously clear the long pending PFRDA Bill.
"There is need to consider passage of the long pending Pension Fund Regulatory and Development Authority (PFRDA) Bill in order to give a fillip to regulatory robustness in the pension sector," the pre-Budget survey said.
It is expected that the success of pension reforms will not only help in facilitating the flow of long-term savings for development, but also help establish a credible and sustainable social security system in the country, it said.
PFRDA, set up as a regulatory body for pension sector, is yet to get statutory powers as the Bill pertaining to that effect lapsed in Parliament with the expiry of last Lok Sabha in 2009.
Interim PFRDA is functioning since 2003 through an executive order. The New Pension System (NPS) has been introduced by the government and made mandatory for all new recruits to the government except armed forces with effect from January 1, 2004.
The NPS was opened to all citizens of India from May 1, 2009 on voluntary basis. As many as 27 states governments have notified and joined the NPS for their employees.
As of now, the subscriber base for the mandatory government sector crossed 1.1 million with corpus approaching Rs 7,000 crore (Rs 70 billion), it said.
The survey also noted that there is no doubt that the NPS has been designed very attractively with many consumer friendly features and a low cost structure.
"Therefore, the basic structure of the pension scheme need not be altered," it said. The survey also suggested that the government intervention is required for creating awareness amongst potential investors about the pension product.