Bharti Infratel, the tower unit of Bharti Airtel, on Friday said it is looking at raising over Rs 4,533 crore (Rs 45.33 billion) next month through its initial public offer (IPO).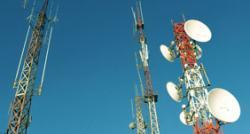 The company has set a price band of Rs 210 to Rs 240 per share for its initial public offering comprising 188,900,000 (188.90 million) equity shares, which will open on December 11 and close on December 14, the company said in a statement.

At the upper end of the price band, Bharti Infratel would raise about Rs 4,533.60 crore, while at the lower end it could end up with Rs 3,966.90 crore (Rs 39.66 billion) through the listing of the company on BSE and NSE.

The issue comprises a fresh issue of 146,234,112 (or 146.23 million) equity shares and an offer for sale of 42,665,888 (or 42.66 million)
equity shares by certain shareholders.
The issue will constitute 10 per cent of the post-issue paid up equity share capital of the company, the company said.
Bharti Infratel has more than 33,000 mobile towers and holds a 42 per cent stake in Indus Towers, which has over 100,000 towers in India.
The joint book running lead managers to the issue are DSP Merrill Lynch, JP Morgan India, Standard Chartered Securities (India) and UBS Securities India, the statement said.
The book running lead managers are Barclays Securities (India), Deutsche Equities India, Enam Securities, HSBC Securities and Capital Markets (India) and Kotak Mahindra Capital Company.
The co-book Running Lead Managers to the Issue are BNP Paribas, DBS Bank, HDFC Bank and ICICI Securities, it said.