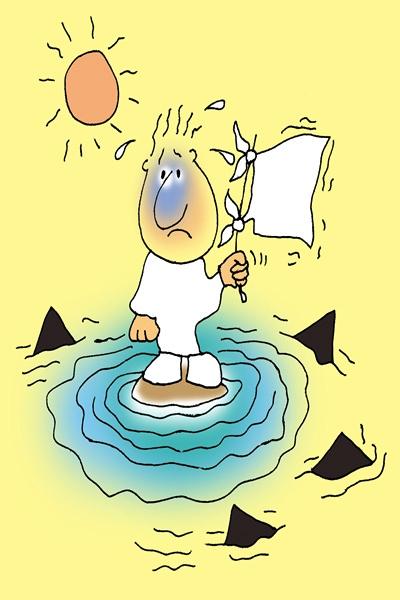 Corporate aspirants for banking licences are disappointed with the Reserve Bank of India (RBI) rejecting their applications.
Top executives said they would re-apply for the next round as and when RBI decides to start the on-tap licensing process.
Larsen & Toubro (L&T) Chairman A M Naik said: "We are obviously disappointed as L&T is 32 per cent owned by the government and we adhere to the highest standards of corporate governance and integrity. Our track record till date is impeachable and we were expecting to get the licence in this round based on our track record."
L&T Finance was one of the 25 aspirants for the licence. "We will certainly apply in the next round," Naik added.
In its statement, RBI said some of those entities that did not qualify in this round for a full-fledged banking licence could well apply in future rounds or could apply for differentiated licences under the proposed framework.
The central bank also said that going forward, it intends to use the learning from this licensing exercise to revise the guidelines appropriately and move to give licences more regularly, that is, virtually "on tap".
It will also frame categories of differentiated bank licences, building on its prior discussion paper, and this will allow a wider pool of entrants into banking.
While some top executives of the licence aspirants preferred to switch off their cellphones, a Birla official said they were disappointed that they have not received the licence in this round in spite of having a good track record of handling investors' money.
The Birlas are investing $100 million in the financial services business in FY15. The group's financial services businesses, trusted by five million customers, manage $20 billion worth of public money.
Aditya Birla group Chairman Kumar Mangalam Birla even resigned from RBI's board in July last year to avoid any allegations of a conflict of interest. The group was planning to use its branding to launch the bank. However, with the RBI rejecting its application in the current round, it will have to wait till the next round.
A top executive with another banking aspirant pointed out the RBI press release does not say whether it is going to give licences in a phased manner or it has decided to give it only to the two declared candidates.
He also said the process has defeated the whole purpose of penetration and inclusions as the two declared candidates did not even have all-India network. While the on-tap licence will be the right way to go, when this will start is not clear.
In the past, many economists had warned that corporates should not be given a banking licence so as to avoid crony capitalism.
"Issuing banking licences to corporates would be unwise for a large number of reasons, especially given the endemic presence of crony capitalism in India. The most urgent issue for the day is not to issue new banking licences but to begin privatising the public-sector banks, which the government can no longer afford to keep capitalising every year and the Indian taxpaying public can no longer afford their inefficiency, wastefulness, overstaffing, politicisation and bureaucracy... which compromise the health of India's financial system," noted economist and author of Making Mumbai a Financial Capital report, Percy Mistry said recently.