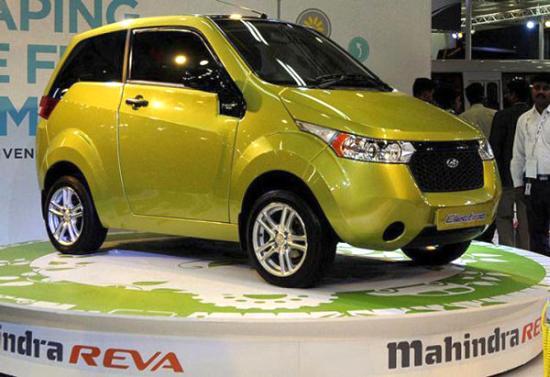 A US court has denied a motion for 'class certification' in a lawsuit brought by US automobile dealers against Mahindra & Mahindra, the company said on Thursday.

"The United States District Court in Atlanta, USA, issued an order on March 14, 2014 denying the plaintiffs' motion for class certification in a lawsuit brought by US automobile dealers against Mahindra & Mahindra," the homegrown auto major said in a statement.

It further said the plaintiffs in Ackerman vs Mahindra & Mahindra, Ltd took legal action against M&M based on agreements they had made with Global Vehicles USA, Inc, a former distributor for the company.

The plaintiffs sought to represent all dealers who entered into agreements with Global Vehicles to sell Mahindra cars in the United States.

"The court concluded that a number of factual and legal issues regarding dealer claims must be resolved on a case-by- case basis, and that this case was inappropriate for class certification," the company said.

Under 'class certification', the group of dealers would have been allowed to sue M&M jointly.

Commenting on the latest development, M&M said: "This order is a significant achievement for Mahindra in its defence of these claims, as these claims can now proceed in litigation only on an individual basis.

"Mahindra is pleased with this result, and remains convinced that the dealer claims brought against it in this and other suits have no merit."

Comments from GV could not be obtained immediately.

In June 2012, a group of automobile dealers in the US had filed a lawsuit against M&M, accusing fraud, misrepresentation and conspiracy that the Indian firm denied.

According to the lawsuit, "Mahindra duped hundreds of US auto dealers and walked away with more than $60 million in cash and trade secrets".

It further had said M&M 'obtained $9.5 million in fees from the dealers' with a promise that products from the Indian auto maker would be launched in the US by 2008.

M&M had planned to launch its pick-up trucks in the US in early 2009, but got delayed due to regulatory issues.

The entry deadline was revised twice and then to end of 2010, which too was missed.

Subsequently, Global Vehicles dragged the Indian firm to the court alleging an inordinate delay in the introduction of the pick-up truck.

Atlanta-based GV had claimed that it spent close to $35 million in preparation for the launch of the Mahindra vehicles in the US and had signed with as many as 360 dealers nationwide.

The case was then referred to the London-based arbitration panel.

In March 2012, M&M had said an international arbitration panel ruled in its favour in the case against GV, the firm that was to sell its vehicles in the US.

M&M and GV had entered into an agreement on September 28, 2006, according to which the latter became the sole distributor of the Indian company's motor vehicles in the US.
Image: A Mahindra Reva car.