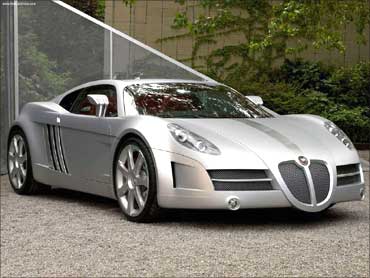 Tata Motors-owned Jaguar Land Rover has announced a major investment boost of 1.5 billion pounds to introduce a technologically advanced aluminium vehicle architecture in a new range of models.

The company will create as many as 1,700 new jobs at its advanced manufacturing facility in Solihull in the West Midlands region of England to meet the requirements of the enhanced product portfolio.

The latest additions will bring the total number of UK manufacturing jobs announced by JLR over the last three years to almost 11,000.

"Jaguar Land Rover is a business driven by design, technology and innovation and this investment and level of job creation is yet further evidence of our commitment to advancing the capability of the UK automotive sector and its supply chain," JLR Chief Executive Officer Ralf Speth said at the Frankfurt Motor Show on Monday.

As part of a series of announcements at the automotive show in Germany, Speth revealed that the first new model to utilise the innovative new architecture will be a mid-sized sports sedan from Jaguar.

The new model, to be launched in 2015, is being billed as one of the most efficient, advanced and refined premium sports sedans in the segment.

It will also feature the first engine to be built at the iconic luxury car brands' new £500-million

engine manufacturing centre near Wolverhampton.

Jaguar also revealed its first-ever sports crossover concept vehicle -- the C-X17 -- which was created as a design study to introduce the aluminium monocoque architecture.

According to JLR, the inherent flexibility of the latest technology will enable the JLR business to not only enter but aggressively compete in exciting new segments and form the basis on which an exciting range of future Jaguars will be built.

"Jaguar Land Rover has been experiencing great success over the last couple of years but this ground-breaking project takes Jaguar onto the next level.

This all aluminium architecture project typifies the type of innovative and high value R&D that the UK excels in, and the government is supporting through the automotive industrial strategy," said UK Business Secretary Vince Cable.

The latest announcements coincide with the company's August sales figures, which registered a 28 per cent overall jump globally compared to the previous year.

While Jaguar sold 5,405 vehicles, up 92 per cent, Land Rover sold 22,447 – a hike of 18 per cent.

Sales remained strong in China – up 43 per cent, as well as the rest of the Asia Pacific region – up 35 per cent.

In 2013 so far, JLR has sold 269,653 vehicles marking an increase of 16 per cent.