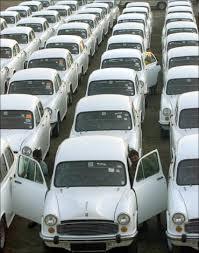 Hindustan Motors Limited is scouting for new investors to revive its loss-making Uttarpara plant in West Bengal.

"We are looking at all possible options for the revival of the Uttarpara plant, which include roping in new investors for funds," a company source told PTI.

With the resignation of Uttam Bose as managing director and chief executive officer of HM last week, Moloy Chowdhury has been appointed as acting MD and CEO of the company, which owns assets at Uttarpara and Indore.

The source said the plant is facing a severe cash crunch and the production of the traditional Ambassador cars have plummeted to low levels.

"The company was producing 700 to 800 Ambassador cars per month a few years back. But at present, production has fallen to low levels owing to lack of funds. Last month, the plant manufactured 100 cars," the source added.

The plant has been facing losses to extent of Rs 7 to 8 crore per month. "This kind of loss with almost no cash flow is making operations difficult," the source said.

Chowdhury had left HM in 2010 when Manoj Jha was appointed the MD of the company. Later, he rejoined in October 2013.

Bose has been appointed as the MD of Hindustan Motors Finance Corporation, which has acquired the assets of the Chennai plant.

C K Birla had resigned as chairman of the company in December last year.
Image: Ambassador cars; Photograph: Reuters