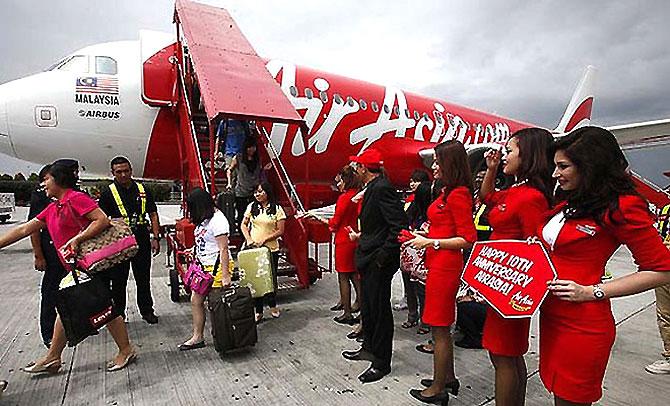 Ahead of the busy holiday season, Southeast Asian airlines have started wooing Indian travellers with promotional offers and discounts, with three of them announcing their schemes on Monday.
While Kuala Lumpur-based airline AirAsia offered to sell three million seats across various destinations at low fares, Singapore Airlines and its subsidiary SilkAir announced up to 12.5 per cent discount on First and Business Class travel from India to Singapore or Australia. But all these offers come with certain riders.
As part of its fifth anniversary celebrations, AirAsia said passengers would be able to travel from May 5, 2014 to January 31, 2015 under the "free seats" campaign.
The bookings for promotional seats with Rs 500 base fare and applicable taxes and fee for a oneway ticket which were available till December one, AirAsia said in a statement.
A Singapore Airlines statement said air travellers could enjoy up to 12.5 per cent discount on First and Business Class with tickets on sale till December 21. Travel would be valid for travel from Dec 1-31 this year only.
Transit passengers to Australia could also collect a complimentary 40 Changi Dollar Voucher at Singapore's Changi Airport for use at all participating shops, restaurants and lounges, the SIA statement added.