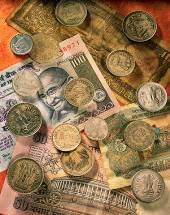 After clearing the financial package for ailing Scooters India, the central government may take up another 10 to 11 sick public sector units for reviving them, a senior official said on Friday.

The government is expected to infuse Rs 200 crore (Rs 2 billion) into Scooters India shortly as the Cabinet approval is there in place for revival, said O P Rawat, Secretary, Department of Public Enterprises.

"My guess is around 10 to 11 of them (sick PSEs) will be taken up for revival next year. Not much of capital is required for their revival. "Most of it is writing off interests, penal interest and conversion of loans into equity, so it (capital infusion) is not much," Rawat told reporters in Hyderabad on the sidelines of a function.

"For Scooters India, the writing off part is around Rs 1,100 crore (Rs 11 billion). "The capital infusion from the government will be Rs 200 crore (Rs 2 billion). That will be done in a few days," he added.

The automobile company, which has about 1,200 regular employees, has been incurring losses since 2002-03. In March 2009,
the company was declared sick.
Incorporated in 1972, SIL initially manufactured scooters under the brand name Vijai Super for the domestic market and Lambretta for overseas markets. According to Rawat, there are 64 sick units that are to be revived in this country.
Earlier, Sick Industries Act used to define any company which has negative networth as sick.
With the new Act, even if there is an erosion of networth by 50 per cent then it will be considered loss making and will be taken to board for reconstruction of public enterprises for revival.
"So far we have revived 15 sick public sector undertakings in the last four to five years," he explained.
Replying to a query, he said the PSEs grew by 23 per cent turnover wise on year-on-year basis.
"Last year, the turnover of all PSEs was Rs 19 lakh crore (Rs 19 trillion).
"We are looking at a turnover of Rs 25 lakh crore (Rs 25 trillion) next year.
"It is not much. It can be much more also," Rawat said.
Rawat was here as the chief guest for a seminar on 'New CSR and Sustainability Guidelines' organised by Hyderabad Management Association.