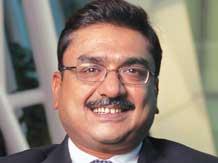 Despite reporting better than expected profits and showing a robust deal pipeline, HCL Technologies disappointed the Street with muted revenue and volume growth during the June quarter.

Anant Gupta, its president and chief executive officer, tells Business Standard how he reads the numbers.

Edited excerpts:

Despite good profit numbers and deal bookings, HCL Tech's volume growth at 2.8 per cent is not very good compared to your peers.

If I look at all the service lines and what we have booked and how we have delivered, I feel pretty satisfied.

I never look at numbers from a quarter-on-quarter (basis). We do what is right for the business and the customers.

Where do you see growth coming from in the coming financial year?

I think Europe will continue to drive a majority of the incremental growth.

I also see rebid opportunities in countries such as South Africa and Australia.

Among the 50 (transformational) deals we have won, some are from these markets as well.

But, we are being selective in terms of regions and we expect some of the regions to wake up.

So, the rest of the world will also be a growth driver. In the US, there are two pockets -- the IT outsourcing market will continue to do well but it will be a tad lower than Europe.

How are the verticals expected to perform?

From a segment perspective, financial services will grow across the world as the cost of compliance and regulatory (mandates) are pushing the needle harder.

Manufacturing will also grow relatively well because Europe, Australia, Africa will drive spending in the mining and minerals segments.

In the US, you will see a phenomenon where companies in the utilities space will try to optimise their customer relationships.

There will be growth selectively in media and telecom.

Is the move towards digitalisation leading to smaller deal sizes?

The ITO deals in infrastructure, applications -- be it firsthand or rebid -- continue to drive the bulk of the volume.

But, digital is now getting traction. It's not just about mobile but more about end-to-end digital system integration.

We believe the deals are becoming larger.

In the next three to five years, it could be a big sector.

There will be some segments which will naturally move towards end-to-end digitalisation, as they will have no choice. Telecom, media, retail, financial services are some of these.

These sectors will move first, as by their nature they can deliver products through digital media.

What are the gains you see from your partnership with CSC so far?

There are a couple of deals we are doing together in the telecom space.

One is in the digital and platform re-engineering space.

There is some expertise CSC has, some we have, and by pooling those, we are able to deliver the end-stack to the customer.

We are also working with a very large bank (together).

There are two engagements so far but it is moving well, I would say.
Image: Anant Gupta; Courtesy: Business Standard