Where big business is concerned, the time for jingoism is long past, writes Kanika Datta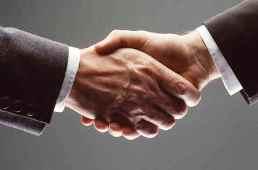 Ken Gorin and Praveen Khandelwal have probably never heard of each other.

They are unlikely to meet.

Yet they have something in common: neither likes the Foreign Investor, although their shared attitude comes from opposite ends of the spectrum.

Mr Gorin owns a car dealership in Miami that specialises in the world's leading luxury brands.

To refresh memories, he chaired a body representing Jaguar car dealers in the US.

He made it to the headlines of Indian newspapers in 2007 for opposing the sale of Jaguar and Land Rover to Tata or Mahindra & Mahindra, the two Indian contenders for the ailing brands the time.

His contention: the two companies focused on cheaper cars and models and association with them would dilute the upscale nature of the brands.

The implication: companies from poor Asian countries had no business trying to acquire luxury brands in the rich Western markets.

Perhaps the fact that most of the world's luxury goods were, and are, made in poor Asian countries had escaped his notice.

Be that as it may, Mr Gorin's reaction after Tata Motors sealed the deal with the beleaguered Motown giant is not recorded (subsequent Google entries on him concern sundry news about a drugs possession charge, indecent exposure -- he was relieving himself in public -- and a pithy complaint from a Ferrari owner about poor service from his company).

Now to Mr Khandelwal.

He is the secretary general of the Confederation of All India Traders.

This organisation has been an impressively energetic campaigner against foreign direct investment in retail.

Rarely does a week go by without either Mr Khandelwal himself or some other CAIT functionary issuing a statement denouncing the press notes opening multi-brand retail to FDI.

CAIT organised all-India bandhs (with patchy results) against the decision. Its latest feat has been to burn effigies of the "FDI Ravana" in 100 places all over India -- the one in Delhi was apparently 25 feet tall.

The idea was to, literally, highlight the point that this FDI demon would snatch away the livelihoods of the thousands of small corner shops and "farmers, hawkers, labourers, small industries, transporters, traders, consumers and other sectors of retail trade (sic)".

No explanation follows as to how exactly India will come to this catastrophic pass.

Mr Khandelwal, if an exhaustively detailed press release sent on Tuesday is any indication, also addressed the crowd at length.

He made dark references to "people who have studied in foreign countries" and "do not know the ground realities of how retail trade in India works. . . framing the economic policies of the country on the basis of incorrect figures and facts and reports of multinational agencies."

He added, "The tall claims of benefits of FDI in retail advanced by the government are completely hollow and imaginary".

In his sybaritic Miami fastness, Mr Gorin could not clearly explain how selling JLR to a group of private equity investors instead of large Indian corporations would safeguard the luxury tag.

Similarly, Mr Khandelwal has not explained -- perhaps it has not occurred to him -- how the mega malls set up by Indian retail giants did not wipe out all the hapless people listed above.

Perhaps it's a question of scale since the Walmarts of this world occupy millions of square feet of space?

Sure, but equally, the Big Bazaars of this world, for instance, were significantly bigger and more organised than anything that has existed in India up to this point and no one appears to have been wiped out as a result of the proliferation of its ilk in urban India.

People like the Gorins and Khandelwals with their visceral suspicions of "them furriners", as an Enid Blyton character might call them, exist in every country.

Despite the fact that these objectors may wield mobile phones designed in Norway and manufactured in China, drive luxury cars with parts made in India, store food in Korean fridges, do their laundry in German washing machines and watch serials on Japanese TVs, they miss the essential point that global business is, well, global.

Perhaps they are better off following the example of Paul White, former CEO of Orient Express who started out with insulting rejections of overtures from Indian Hotels.

Mr White, who in 2007 suggested that Orient Express' high-end luxury brand did not have a strategic fit with an Indian hotel chain like the Taj, is now advising the Tata group on a $1.86-billion takeover bid for the company he once headed.

Or consider Guy Dolle, who headed French steel maker Arcelor.

When Lakshmi Mittal launched a takeover bid, he made the famous statement that his company made 'perfume' while the Mittals made 'eau de cologne'; the bid was 'monkey money' and so on.

He had his comeuppance once Mr Mittal won the protracted takeover battle, by being publicly ousted as CEO.

Indeed, the big message that is emerging from the current Taj-Orient Express drama is that globalisation may have many discontents as contents.

But where big business is concerned, the time for jingoism is long past.