Hollywood celebrity couple Will Smith and Jada Pinkett Smith have bought a minority stake in NBA basketball team Philadelphia 76ers.
According to the league's website, the Men In Black star and his wife are part of an ownership group that includes a former NBA executive, leveraged buyout specialist Josh Harris and an Indonesian media magnate.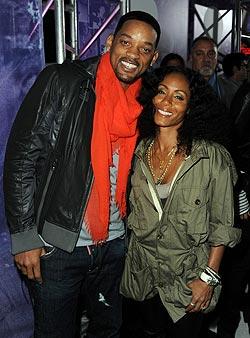 The group takes ownership from Comcast-Spectator, which purchased the team in 1996, the New York Daily News reported.
According to the Philadelphia Daily News, the new owners paid about $280 million, which Forbes magazine values it at $330 million this year.
The Smiths join rappers Jay-Z, Nelly and Usher as entertainers-turned-part NBA owners with the investment.
The Philadelphia Inquirer reported that Smith was rumoured to be involved in a group assembled by Julius Erving to purchase the team since 2006.