The new Formula One season starts with the Australian Grand Prix in Melbourne on March 20. The following details the major changes for 2O16: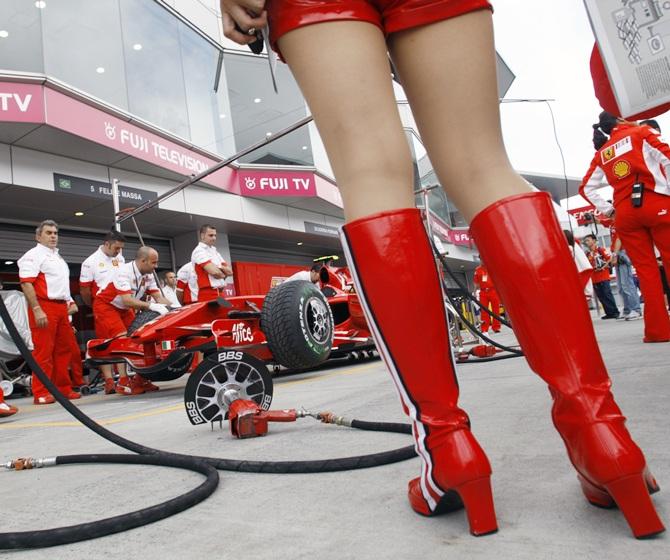 IMAGE: A race queen stands next to a Ferrari Formula One car at the pit. Photograph: Kim Kyung-Hoon/Reuters.
QUALIFYING
Formula One's governing body has accepted a new format under which the slowest drivers are eliminated as the three sessions progress, rather than at the end of each phase, as was the case last season.
The first session lasts 16 minutes with the slowest driver eliminated after seven minutes. Another six will follow at 90-second intervals with 15 going through to the second phase.
The second session lasts 15 minutes with the slowest driver eliminated after six. The same 90-second sequence follows until eight drivers are left.
The final 14 minutes sees one driver eliminated after five minutes and then one every 90 seconds until two are left fighting for pole position with 1-1/2 minutes remaining.
NEW RACE
Azerbaijan makes its Formula One debut with the European Grand Prix in Baku on June 19. The calendar has a record 21 races, with Germany returning after a year's absence.
NEW TEAM
Ferrari-powered Haas make their F1 debut as the first US-owned team in 30 years. There are now 11 teams and 22 drivers on the starting grid.
FIRST INDONESIAN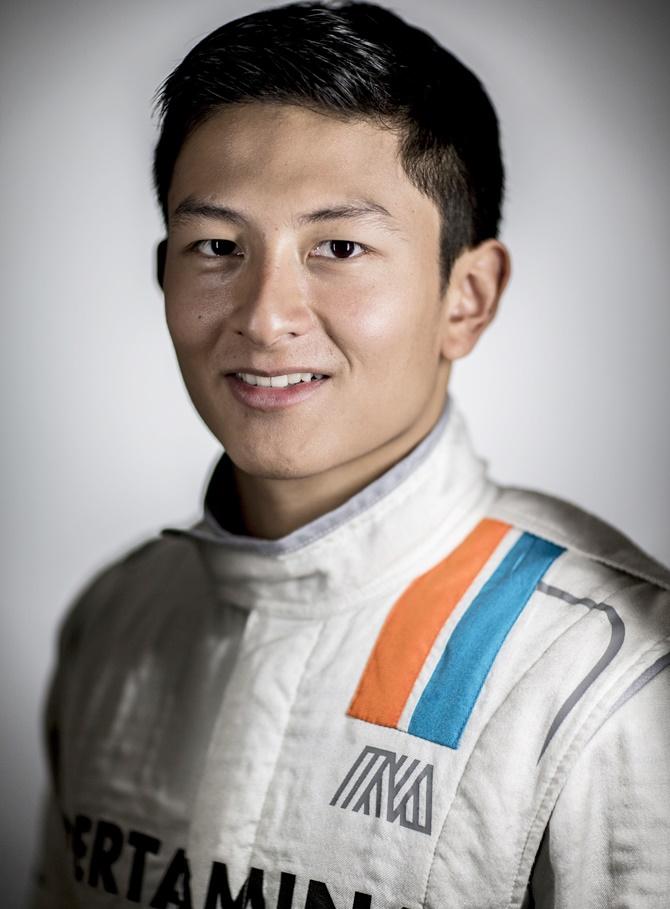 IMAGE: Rio Haryanto of Indonesia and Manor poses for a portrait during day two of F1 winter testing. Photograph: Mark Thompson/Getty Images.
Rio Haryanto makes his debut with the Manor Racing team as Indonesia's first Formula One driver. He is also the only Asian on the starting grid.
TYRES
A new ultra-soft tyre has been added to the range of compounds. There are now five in total.
Under new regulations, supplier Pirelli will bring three, rather than two, compounds to a grand prix weekend and two will be mandatory for the race.
The teams then choose 10 more sets of tyres from the three available compounds, making a weekend allocation of 13.
In Melbourne, triple world champion Lewis Hamilton has opted for one set of mediums and six each of the soft and supersoft. Team mate Nico Rosberg will have two mediums, five soft and six supersoft.
For long-haul events, the tyre nomination has to be made 14 weeks in advance. For European races, the deadline is eight weeks before the grand prix.
EXHAUST LAYOUT
Cars now have two exhausts, compared to one tail pipe last year. This should make them slightly louder and go some way to addressing one of the biggest grievances about the quieter V6 turbo hybrid power units introduced in 2014.
POWER UNIT ALLOWANCE
With the expanded calendar, drivers can use five power units this season rather than four.
CAMERAS
For crash and accident analysis, cars are now fitted with high speed cameras.