Taking exception to top Indian tennis players' reluctance to compete in the recent Asian Games, the Sports Ministry on Wednesday said individual players will be able to avail government grants only if they undertake to be available for India whenever called upon.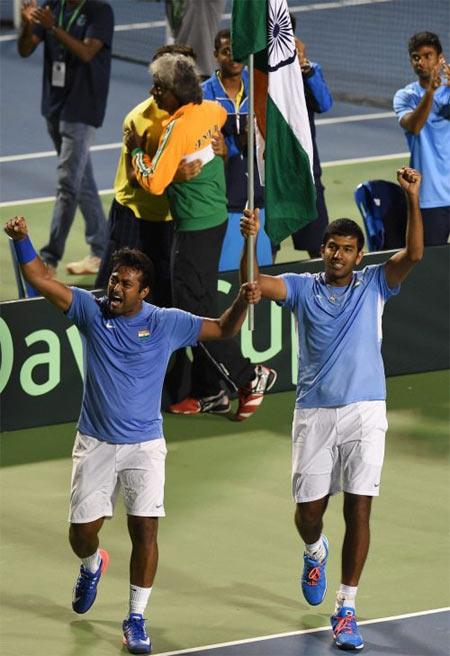 The Ministry's diktat comes after top tennis players such as men's number one Somdev Devvarman, veteran Leander Paes, and Rohan Bopanna refused to participate in the Incheon Asiad, citing loss of rankings points on the ATP circuit.
As a result, India were forced to send a second-string team to the mega-event.
The Ministry had earlier issued instructions in this regard on July 18, 2013 to all recognised National Sports Federations.
"It is again reiterated and made clear to all recognised NSFs that individual players will be able to avail grants given to them by the Ministry only if they undertake to play in the Indian team when called upon to do so without reservations," a Sports Ministry release stated.
"If there are specific exigencies because of which they are unable to play, this should be verified by the concerned NSF which thereupon can make an exception at their discretion," it added.
The Sports Ministry release, however, did not name the players who opted out or showed reluctance to play for India at the Incheon Asiad.
But it minced no words, making it clear that athletes, who decide not to take part in multi-disciplinary events where India participates for medals, will not be considered for funding from the National Sports Development Fund (NSDF).
"It was noticed, while finalising the Indian contingent for the Incheon Asian Games 2014, that senior and rank holding sportspersons of some sports disciplines decided to pull out, preferring to play in prize money tournaments instead of participating in the Asian Games giving the impression that such sportspersons do not take these sports competitions seriously.
"Multi-sports events are held once in four years and the nation takes pride in the number of medals won in these prestigious sports events," the release added.
Image: India's Leander Paes and Rohan Bopanna
Photograph: PTI