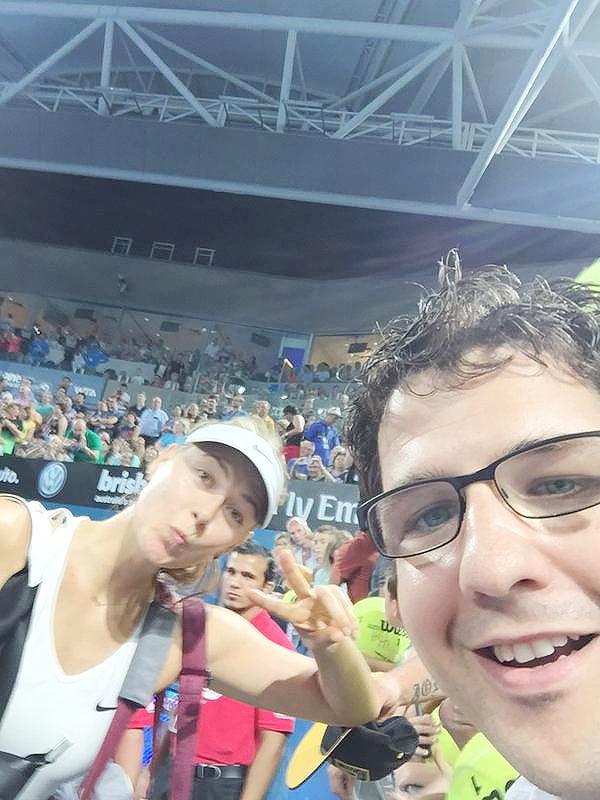 Maria Sharapova poses for a selfie with fan Damian Torrie after her match at the Brisbane International on Tuesday. Photograph: Twitter
Maria Sharapova recently received a marriage proposal by a fan at the Brisbane International tennis tournament.
Damian Torrie held up a sign and yelled out "Marry me Maria Sharapova?" during her first match, which encouraged a chorus of laughs around Pat Rafter Arena, News.com.au reported.
Torrie posted a photo on Twitter of a jubilant Sharapova offering her best pout face and peace sign before signing off on the marriage proposal.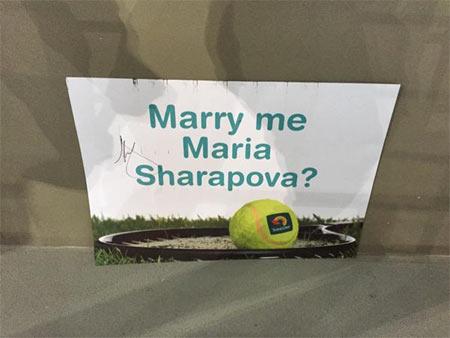 The marriage proposal by Torrie that was later autographed by Sharapova. Photograph: Twitter
The 29-year-old said that he walked down there and got Sharapova to sign the poster and also asked if he could take a selfie with her.
There were a lot of people around but the 27-year-old sport star was really nice and kind, in fact she just really loved the support and thanked him for it, he further added.
A fan made sure boyfriend and fellow tennis star Grigor Dimitrov was kept in the loop, tweeting the picture to his account three times.