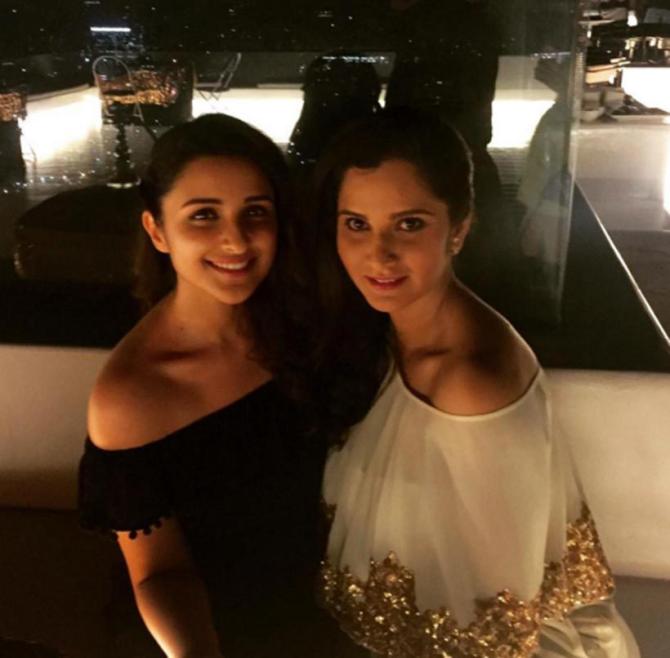 IMAGE: Actress Parineeti Chopra shares picture of her holidaying with tennis star Sania Mirza. Photograph: Instagram
Sania Mirza has always maintained that if ever a biopic on her is made, she would prefer Parineeti Chopra to essay her.
Asked earlier if she would act in her own biopic, the Indian tennis ace had said, "I don't think so. I would choose Parineeti Chopra."
The tennis champ is now out on a mini-vacation with the Bollywood actress. She and Pareeniti shared pictures of them holidaying in Goa.
'Short and sweet' was how Parineeti described the mini-break, which they spent soaking up the sun on the beach and putting away the food on offer at the shacks.
However, for Sania, it wasn't all play and no work as she was attending the Young Presidents' Organisation Conference over the weekend, with celebrities like Shilpa Shetty and Madhuri Dixit.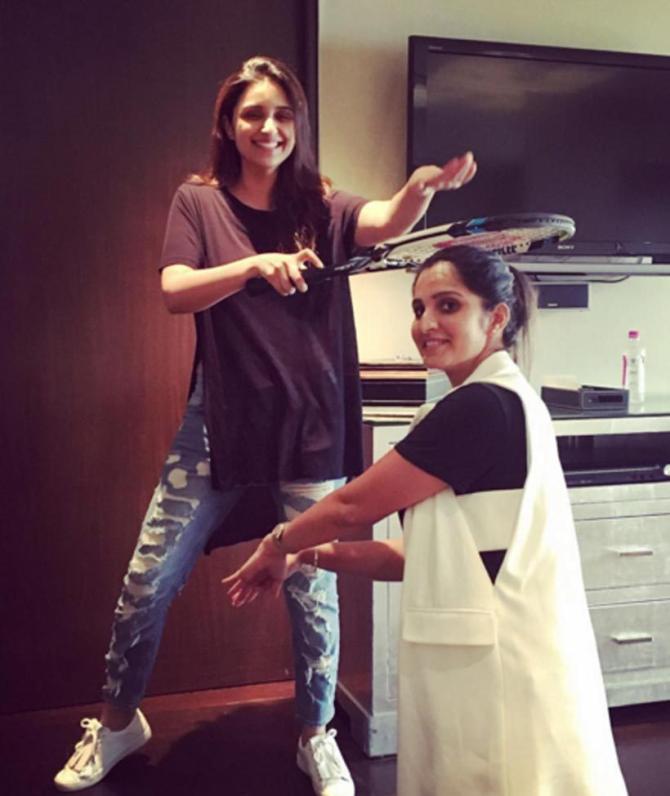 "Goa, mini-vacation with Pareeniti, OK, OK and some work too," she tweeted.
Sania is the story of Indian tennis this year.
With two Grand Slam titles, 10 ATP crowns, including season-ending ATP Tour Finals and world No. 1 doubles rankings, there was not much more she could have aspired for.
The Hyderabadi star's next assignment is to lead her team - the Indian Aces - and retain the International Premier Tennis League (IPTL).
The tournament starts in Kobe, Japan, on Wednesday.
Photograph: Instagram