Confusion prevailed over the Indian team's participation in the upcoming Sultan Azlan Shah hockey tournament after Hockey India claimed to have pulled out of the event, citing the Sports Authority of India's refusal to bear the team's travel expenditure.
However, after the news broke out, the Sports Ministry said it directed the SAI to allocate the required funds to meet the air ticket expenses of the team considering the prestige attached to the tournament.
The ministry's directive to SAI paves the way for India's participation, though Hockey India, which announced its withdrawal through an official statement, has not yet made any comment on the development.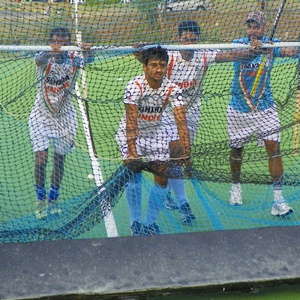 When contacted for their reaction, a Hockey India official said they will take a decision soon.
Earlier, soon after Hockey India decided to pull out of the event, to be held in Ipoh, Malaysia, from March 9-17, Sports Secretary P K Deb stepped in to resolve the issue.
"The Sports Ministry has asked SAI to release the funds. We stepped in because Azlan Shah is a very important tournament and we don't want to deprive our players a chance to participate in such a prestigious tournament," he said.
"India have always figured in the previous editions of the tournament and the Sports Ministry made the exception this time keeping in mind the players' interest," he added.
Deb, however, asked Hockey India to exercise fiscal restrain in future.
"One thing I would like to make clear is that Hockey India needs to be more cautious and disciplined in spending money which has been allocated to them by SAI.
"The allocation for the year was 5.94 crore and it (HI) spent 11.27 crore, more than double the allocation. This allocation of 5.94 crore was decided after discussion with Hockey India. So, at some point of time, they need to be told to become more careful while spending the money", he said.
India, who won the Azlan Shah Cup five times (1985, 1991, 1995, 2009, 2010), were bronze medallist in the last edition.
Keeping in mind the FIH Junior World Cup to be held in the country later this year, India had opted to field a young, new-look squad under Danish Mujataba for this year's tournament.
Apart from India, the other participating nations in this year' are arch-rivals Pakistan, Australia, South Korea, New Zealand and hosts Malaysia.
Incidentally, the government's sudden move to derail the national hockey team's trip to Malaysia came a day after Hockey India accused the security staff of the SAI-controlled Major Dhyan Chand Stadium of abusing its officials.