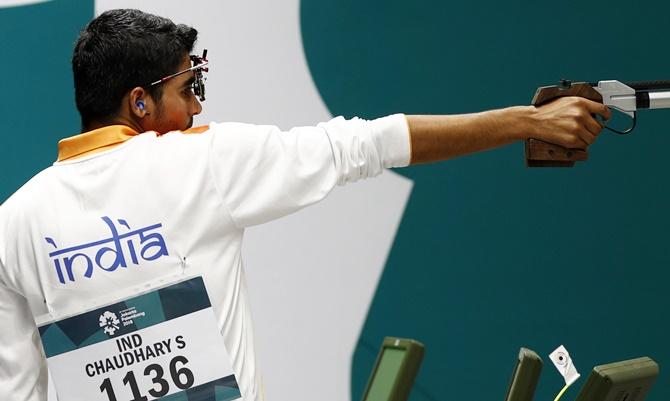 Prime Minister Narendra Modi, on Tuesday, congratulated Indian shooters Saurabh Chaudhary, Abhishek Verma and Sanjeev Rajput for winning medals in the Asian Games in Jakarta.
While Chaudhary won a gold in men's 10m air pistol, Verma won a bronze. Rajput won a silver in men's 50m 'rifle 3 position' event.
"16-year-old Saurabh Chaudhary illustrates the potential and prowess our youth is blessed with," the prime minister tweeted.
He also congratulated Verma for winning his first medal at the Asian Games.
"Kudos to @SanjeevRajput1 for the silver medal ... You would be happy to know that Sanjeev has been making India proud since the 2006 Asian Games. His consistency and commitment are admirable," Modi said.