With an increased seating capacity and re-laid new turf, the Stadium is all set to host the 14th edition of the quadrennial showpiece.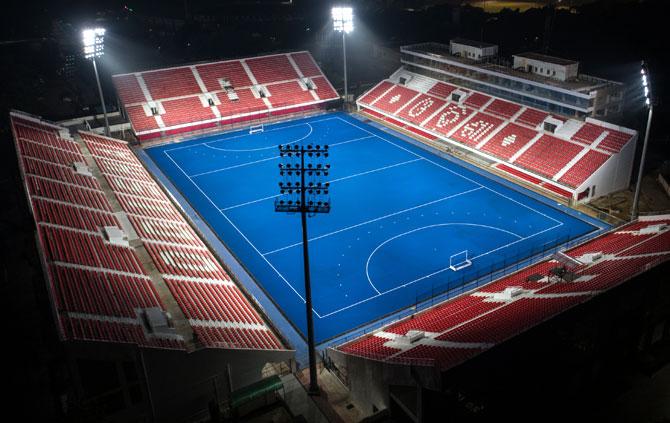 With just two days to go, the Kalinga Stadium in Bhubaneswar -- the venue for the 2018 Hockey Men's World Cup is at its dazzling best and is ready to enthrall the spectators and teams alike.

The spruced up venue has both practice and main turfs re-laid with new blue turf as per the FIH specifications. The capacity of the main stadium has been increased to 15,000. Two new galleries, one on North and other on the South side, have been added to the iconic venue, making it a total of four grand stands.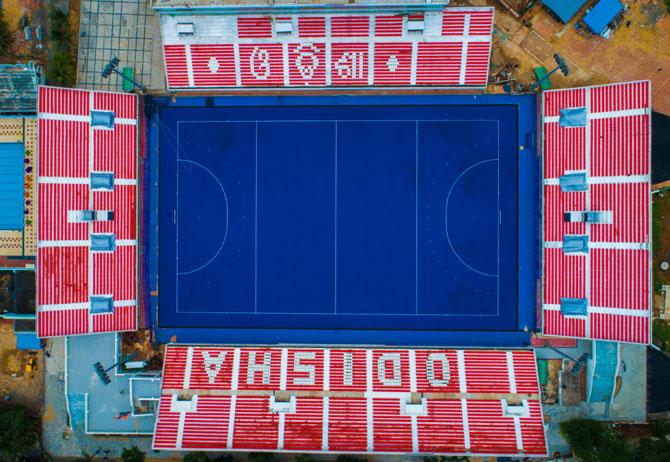 Besides four players' changing rooms, designed and implemented by Competitions Department of Hockey India after thorough research done across players' changing rooms utilised for various High-Performance International/ club sports and setup for the first time ever across any hockey stadium in the world, three dedicated Goalkeeper Equipment rooms have also been designed keeping in mind the elaborate kitting that a goalkeeper has and dedicated umpire's changing room.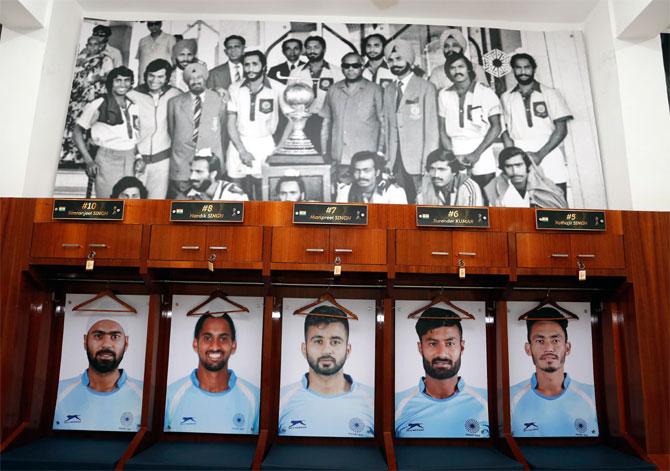 There is also an exclusive lounge for the Players and Officials, while a dedicated Media Centre, special boxes for VIPs and Officials have also been created at the venue. Also, a Walk of Champions has been created, showcasing the World Cup winners starting from 1971 to 2014 dedicated to Men's Hockey World Champions and the athlete's participating in the World Cup.

"Our aim is to make this World Cup a benchmark for years to come. To reach that level, our endeavour is to offer top-of-the-line facilities for players, spectators, fans and all stakeholders alike. Keeping that in mind, the stadium has been revamped in a manner befitting to host an event of this magnitude," Elena Norman, CEO, Hockey India.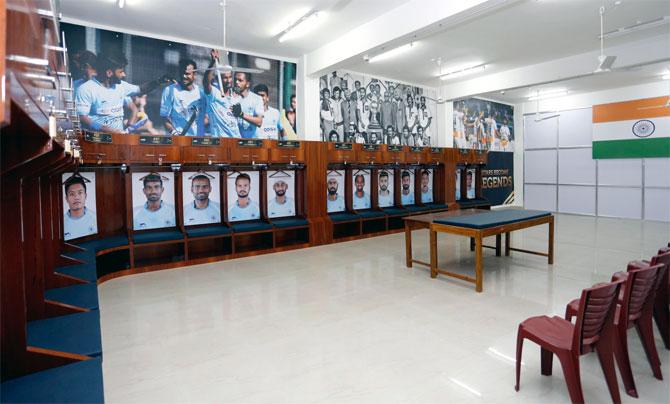 "This is by far the biggest and grandest sporting event being hosted in the State of Odisha and Bhubaneswar. Our aim was to give every single person who comes to the stadium, be it a fan, a player or a stakeholder, a memorable experience and the stadium now looks equipped to achieve that," said Vishal Kumar Dev, IAS, Commissioner-cum-Secretary, Sports & Youth Services Department, Odisha Government.
Photographs: Hockey India