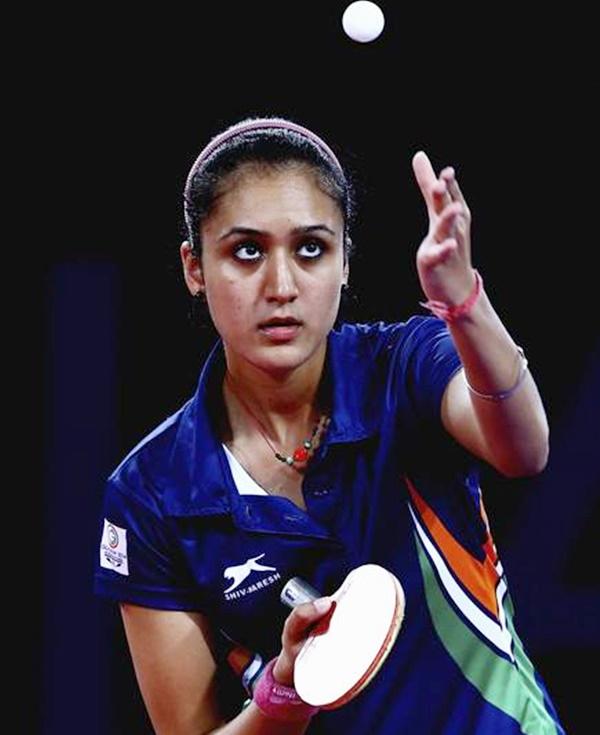 IMAGE: Manika Batra in action. Photograph: Facebook.
Given a chance national women's table tennis champion Manika Batra is keen to get tips from her idol, ace shuttler Saina Nehwal, ahead of her debut in next month's Rio Olympic Games.
"I will try to talk to Saina and get her advice. I have been preparing well. I have been training for three hours in the morning and three in the evening. I had also gone to Tokyo to train at their national centre for 7-8 days last month," said the 20-year-old lanky paddler said.
The 5-foot, 10-inch tall player, who is supported by Pune-based sports NGO Lakshya, boasts of a victory over World No 6 Kasumi Ishikawa, who made the women's singles semi finals at the London Games four years ago.
The victory over Ishikawa, a world championship quarter-finalist in 2009 and a member of the silver medal winning Japan team in 2012 at London, is Manika's personal best show so far at the international level.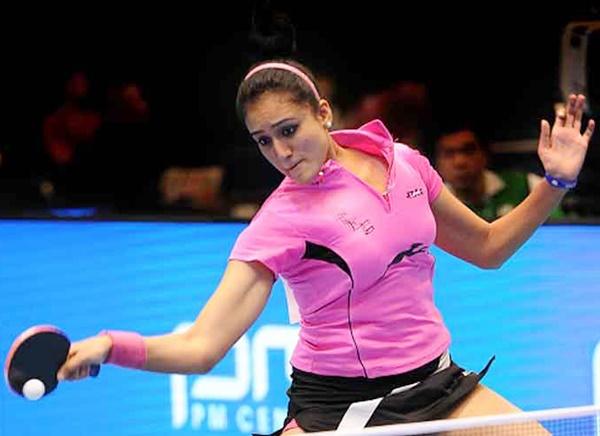 Former national champion and coach Kamlesh Mehta praised the youngster as 'a very hardworking player'.
"She is the highest ranked Indian woman (currently at 130) for the last one and a half years. I am hopeful of her breaking into the top 100. We are confident she would do her best," said Mehta who has been the country's best performer in Olympics table tennis with six victories out of ten matches spread over two Games (1988 and 1992).
Three other Indian paddlers have also qualified. Achanta Sharath Kamal would be figuring in his third Olympic Games (earlier he had taken part in 2004 and 2008) while Mouma Das and Saumyajit Ghosh will be figuring in their second Games.
Mouma had taken part at the 2004 Games in Athens along with Sharath while Ghosh and Ankita Das represented the country at the London Olympics four years ago.