'The club is a family, it belongs to the people on the streets'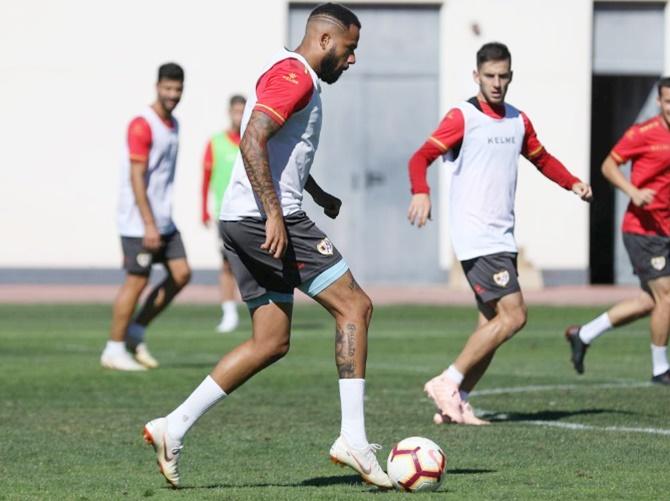 Portuguese winger Bebe has played for Manchester United and Benfica but when it comes to passionate fans he believes no-one can rival Rayo Vallecano, the La Liga club where he now plays who are regarded as a bastion of working class pride.
In 2015 the club from the Madrid neighbourhood of Vallecas made headlines for paying the rent of a local supporter who had been evicted from her home in the wake of Spain's economic crisis.
They also gained international recognition for releasing an away strip bearing the rainbow flag in support of LGBT rights.
Given that Bebe grew up in a orphanage and recalls playing youth football matches without eating, it is easy to see why he identifies with the proud yet humble club.
"Rayo is about survival," he told Reuters in an interview before Saturday's game against La Liga leaders and champions Barcelona. "The club is a family, it belongs to the people on the streets. They have a unique set of supporters. More and more people are discovering Rayo now, but the club should never change."
Bebe's upbringing drew worldwide attention when he joined United in 2010, but he wants to set the record straight.
"I was never abandoned," he said.
"I lived with my mother but she wasn't around much and as I lived in a problematic neighbourhood, my grandmother decided I would be better off in the orphanage. She said I'd go there for two weeks, I stayed for 10 years.