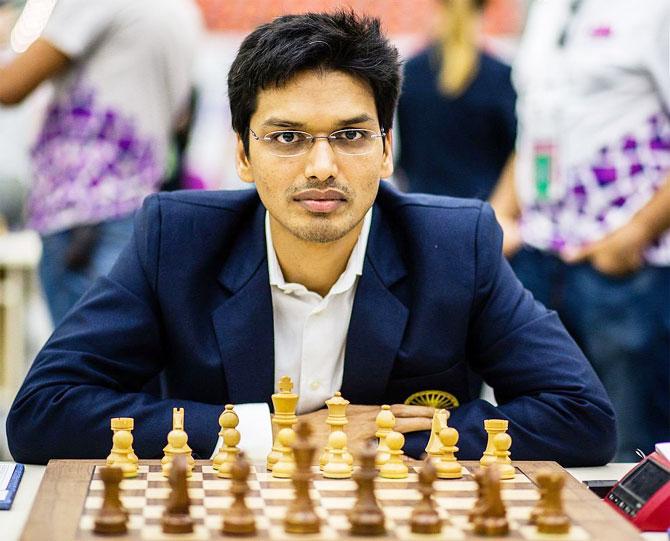 Indian Grand Master Pentala Harikrishna ended his campaign at Moscow FIDE Grand Prix with a draw against GM Teimour Radjabov.
Playing with white pieces, the Hyderabadi lad began on an aggressive note but with his opponent equally up to the task, he could not create a favourable opening.
With time running out, the World No 16 Indian and his counterpart decided to share the spoils after the 29 moves.
"It was a tough event, I could've done better had I avoided the loss against Boris Gelfand. It was a nice experience and I hope to do better in the remaining two stages of GP," Harikrishna said.
At the end of nine rounds, Harikrishna amassed a total of 4.5 points to finish 10th on the leader board to gain 30 Grand Prix points as well as bagging a handsome amount of € 5,000.
Harikrishna will now lead the Indian challenge in the third leg of the FIDE Grand Prix 2017 when he takes on the some of the best chess players in Geneva next month and continue his quest for a spot at the Candidates Tournament.
IMAGE: Pentala Harikrishna
Photograph: Saimedia/Twitter