Sprinter Dwain Chambers and cyclist David Miller will be cleared to compete in this year's London Olympics when the Court of Arbitration (CAS) over-rules a British Olympic life ban on drug offenders, a source with knowledge of the ruling told Reuters on Sunday.
CAS is set to announce on Monday that the British Olympic Association (BOA) lifetime ban does not comply with the World Anti-Doping Agency's global code which provides for a two-year suspension for first offenders.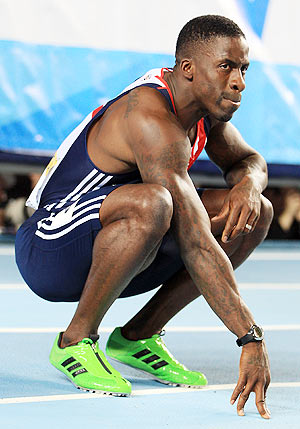 The decision from the Lausanne-based independent court is due to be released later on Monday evening.
The BOA said on Sunday it had received the written CAS decision.
"The British Olympic Association can confirm that today, it has received from the Court of Arbitration for Sport the written decision in the arbitration between the BOA and the World Anti-Doping Association," it said in a statement.
"As the decision is to be announced first by CAS, and out of respect for CAS and the Arbitration Panel, the BOA will be offering no comment today."
The BOA has already asked WADA to double its two-year ban for a first serious doping offence, including missing one Olympics.
Former world indoor 60 metres champion Chambers was banned for two years after testing positive for the designer steroid THG. Millar was also banned for two years after admitting taking the blood booster EPO.
Chambers' legal representative Siza Agha said the information, if correct, had been potentially provided in breach of a court order.
"Dwain and I are uninterested in anything to do with this case until it is formally published tomorrow," he said in a text message to Reuters.
"For my part I do not approve of information being disseminated in this fashion and condemn it as being utterly unprofessional whatever the source."
Photograph: Michael Steele/Getty Images