Racism exists in boxing, cries Floyd Mayweather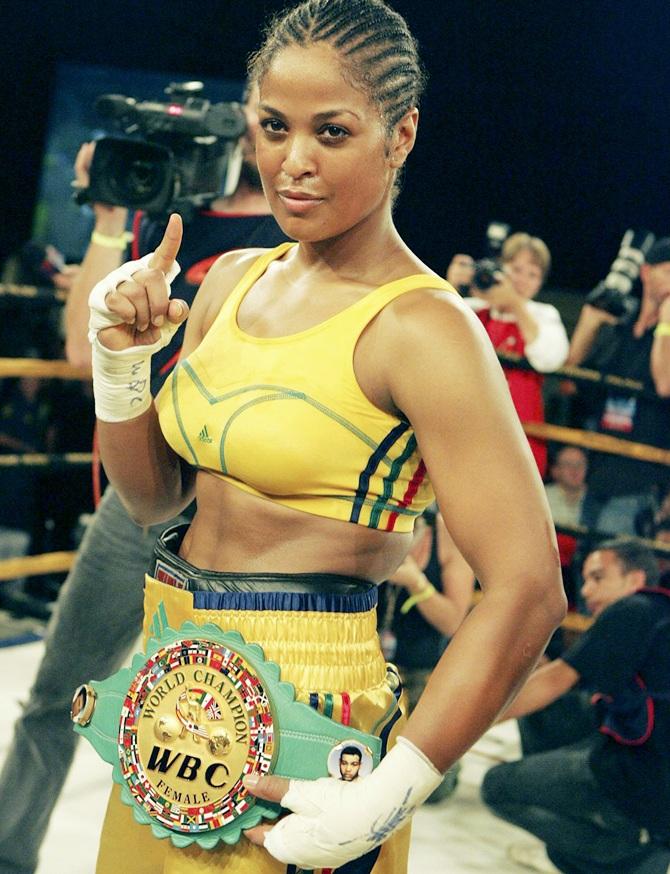 IMAGE: Former boxing champion Laila Ali. Photograph: Lefty Shivambu Getty Images
The greatest pound for pound welterweight boxer of all time Floyd Mayweather has delivered the ultimate backhanded compliment to former Ultimate Fighting Championship (UFC) women's Bantamweight champion Ronda Rousey in a rant about racism in the sport, saying her to be 'a good looking woman, when she put it on'.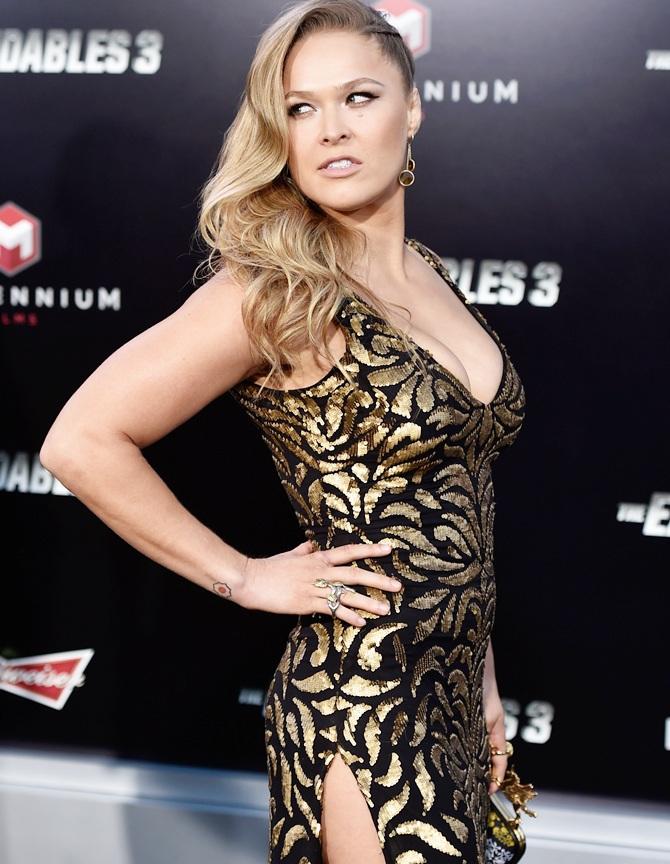 IMAGE: Former UFC women's champion and actress Ronda Rousey. Photograph: Frazer Harrison/Getty Images
Mayweather stated this as an attempt to explain why he believes black athletes are being treated differently in boxing and mixed martial arts by comparing Rousey's incredible rise to fame with former female champion boxer Laila Ali.
But the UFC star ventured into dangerous territory when discussing the appearance of both women fighters saying Ali to be naturally beautiful while Rousey needs to put the beauty on.
Mayweather continued his selective narrative on the race issue by comparing himself to new UFC lightweight champion Conor McGregor.