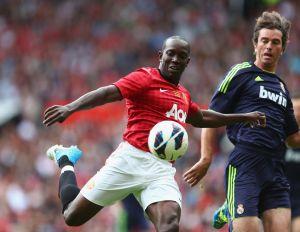 The organisers of the much-anticipated Indian Premier League-style football league on Sunday decided to defer the proposed tournament to September-November next year instead of early 2014.

"All India Football Federation, its commercial partner IMG-Reliance and Star India held a meeting to discuss and evaluate scheduling of the Indian football properties, including I-League and the proposed Indian Super League," a joint release said.

"Keeping in view of the various key factors, including scheduling conflicts with the I-League and non-availability of stadium in Goa due to delay in Lusofonia Games -- the committee has unanimously decided to launch the Indian Super League on a permanent window of September to November starting from year 2014," it said.

The tournament was earlier scheduled to be inaugurated in Mumbai on January 18 and IMG-Reliance had already roped in international stars like Louis Saha, Dwight Yorke, Fredrik Ljungberg, Hernan Crespo and Robert Pires as marquee players.

Former Manchester United goalkeeper Peter Schmeichel, 1998 World Cup winner France international Marcel Desailly and Liverpool legend Kenny Dalglish have also been signed for the role of managers.

IMG-Reliance had entered into a multi-million dollar deal with Star India to become equity partners in a joint venture for the next 10 years to run the league. Star India, in which media baron Rupert Murdoch has a majority stake, reportedly has a one-third stake in the JV and has acquired broadcast and sponsorship rights for the league.

"The launch of Indian Super League has generated an overwhelming response not only in India but also in the overseas market over the last two weeks. Many proposed League partners and stakeholders have reached out to the organising committee with the above suggestions. These suggestions have been taken into consideration while allocating the permanent calendar for Indian Super League," the organisers said.

"The market is upbeat on the prospect of Indian Super League and the tremendous opportunity it provides to revolutionising Indian football. The bidding process has generated significant interest among the corporates, sports clubs and individuals, and the eight League partners are expected to be in place by the end of this calendar year. An early allocation of franchises would provide at least eight month's window for the League partners to set up their respective managerial team and work on various grassroots initiatives, marketing and community engagement activities in their catchment areas."

The league will feature eight teams with marquee players from across the world along with India's national stars and club and domestic talents.

The bidding for the eight city-based franchises is to be held in the first week of next month. The players' auction is planned to be held in the later part of next month.

Mumbai, Kolkata, Chennai, Delhi, Guwahati, Bangalore, Kochi, Goa and Pune have been identified as the nine venues that will be up for bidding.

Indian Premier League franchise owners like Shah Rukh Khan (Kolkata Knight Riders), Kalanidhi and Dayanidhi Maran (Hyderabad Sunrisers), GMR Group (Delhi Daredevils) and Emerging Media (Rajasthan Royals) are said to have shown interest in buying teams.

Bollywood stars like Ranbir Kapoor, John Abraham and Abhishek Bachchan too have shown interest, according to reports. Among corporates, Air Asia's Tony Fernandes, Yes Bank chairman Rana Kapoor, the Venugopal Dhoot-owned Videocon Group, Airtel's Sunil Mittal, Anand Mahindra, Hero Group are said to be among those who had held talks with IMG-Reliance.

The league will feature 22 players in each team, with 10 foreign players, including a marquee player. Each franchise will also include eight domestic players and four local players from the catchment area in the under-23 category.

IMG-Reliance, the commercial and marketing partner of the All India Football Federation, has already signed 39 domestic players and 20 players of AIFF developmental side Pailan Arrows are also to be a part of the league.
Image: Dwight Yorke
Photograph: Clive Mason/Getty Images