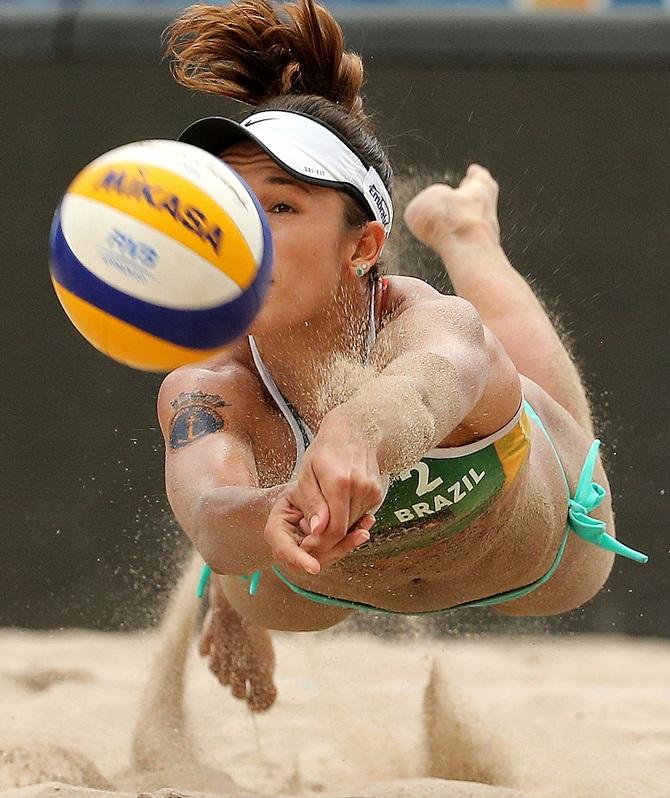 India is set to host the sixth edition of Asian Beach Games in 2020 in Maharashtra subject to government approval, the Indian Olympic association said on Friday after its executive council meeting in Chennai.
The Asian Beach Games, to be held under the aegis of Olympic Council of Asia, is considered as the second largest multi-sport event in the continent after the Asian Games.
Vietnam hosted the 5th edition in Da Nang this year with more than 2000 athletes from 41 Asian countries competing in 14 sports.
"The IOA Executive Council approved in principle to go to the Government to host the next Asian Beach Games (2020) in Maharashtra. We need approval from the central and state government (for funds). The Beach Games will be held once in four years from now on and not once in two years as earlier," IOA President N Ramachandran told reporters after the meeting.
IOA Secretary General Rajeev Mehta said that the exact date and venue in Maharashtra will be announced later after consultation with the OCA.
"The date of the Games and which city/venue will host the Games will be decided later in consultation with the OCA," Mehta said.
It's learnt that Goa was earlier in the frame as a host state but it was dropped later given the problems it's facing regarding holding of the next edition of the National Games.
Ramachandran made it clear that the term of the current office bearers of the IOA will run for full four years till 2018 as per the Olympic Charter. He said the International Olympic Committee and the OCA have clarified that the term will be from February 2014 to February 2018.
"In March 2014, the IOC wrote to me stating very clearly that the election was for a term of four years. However, some people had raised questions and said that the term is up to 2016 only," he said.
"I then sent both the letters back to IOC and OCA and sought their views. They have clearly stated that the term is from Feb 2014 to Feb 2018 as per the new constitution of IOA and as per Olympic Charter.
"We are a member of IOC and we follow their guidelines. Nowhere in the IOA Constitution does it say elections must be held in the Olympic year," he added.
The current dispensation under Ramachandran took charge in 2014 after the IOC revoked its suspension of the IOA in February that year. The IOA was suspended by the IOC in December 2012.