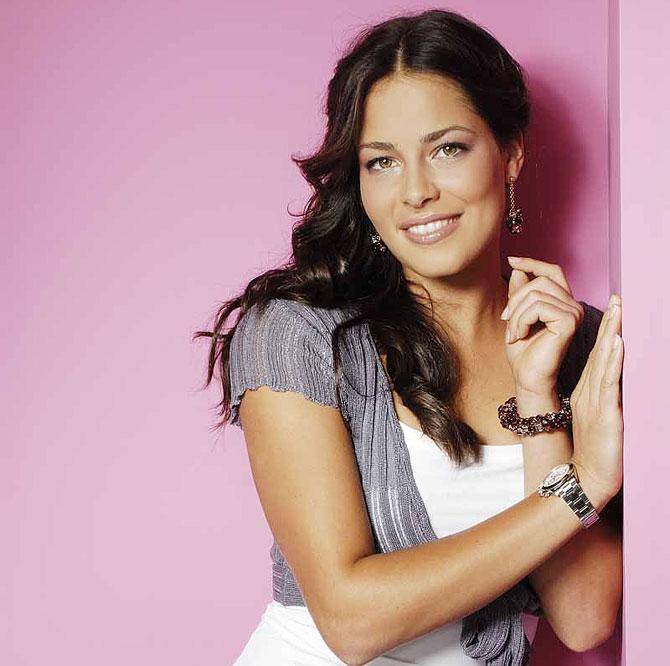 Ana Ivanovic. Photograph: Verano
To say that 2014 was Ana Ivanovic's comeback year on the WTA tour would be akin to stating the obvious.
Having beaten Venus Williams to the title in Auckland at the start of the year, the Serb went on to win tournaments in Monterrey (Mexico), Birmingham and Tokyo.
Ivanovic won a Tour high 58 singles matches and finished the year ranked No. 5, the first time in six years that the 27-year-old finished in the top five.
Not since the high of the 2007-08 – when she won her lone Slam (French Open in 2008) and reached the top spot – have we since such consistency from one of the most talented players on the tour.
In an e-mail interview with Rediff.com's Bikash Mohapatra, Ivanovic talks about her success, those "disappointing" years in between and her expectations for the year ahead.
Here's wishing you a belated Happy Birthday, Ana (November 6). To begin with, many congratulations on a great year. How do you assess your overall performance in 2014? Which was your most memorable moment... and the most disappointing this year?
Thank you! It was a great year, with many victories. It started off really well, winning in Auckland, and fortunately I was able to use that momentum and achieve more and more wins.
The highlight would have to be winning in Tokyo: it was such a tough draw, I played only top players. So to win it without dropping a set was extremely satisfying.
The biggest disappointment would have to be my overall performance at the Grand Slams. I did quite well in Australia, and beating Serena was huge. But, overall, I was disappointed by my results at the Slams. That is something I am working on improving during 2015.
What would you attribute this turnaround of fortunes to? Which areas of your game did you work on in the close season? Are you happy with the results? Which areas still need to be worked upon?
I think the biggest difference is that I've learned to be more laid-back. I am more relaxed these days, and try not to look too far ahead, or even make long-term plans as much as I used to.
This has allowed me to play with less pressure and enjoy my matches more, and we've seen the results come too.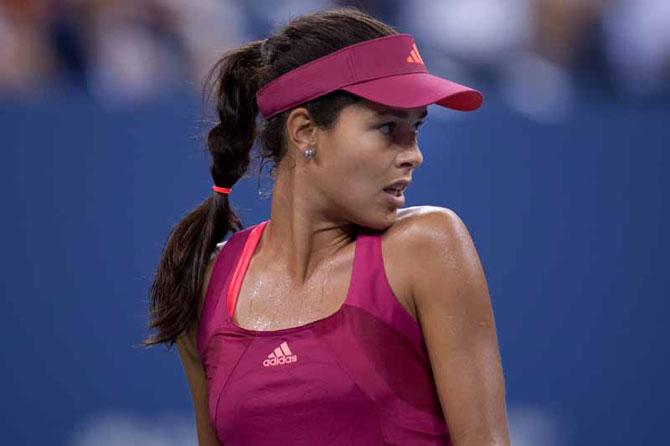 Ana Ivanovic. Photograph: Manuela Davies/doubleXposure.com
From the high of 2007-08 - when you reached the top - to the lows of 2011-13 - when you went more than two years without a title and dropped significantly in the rankings, what exactly went wrong? How would you analyze those five years from 2009-13?
Thanks for reminding me. Just kidding!
Well, to be honest I lost a bit of confidence. I was searching all the time for the answers, trying new things, and I kind of went away from my base style of play. I was too passive in so many matches.
That's not my game, but, then, it's not easy to always be aggressive when your confidence isn't so high, and I wasn't winning as many matches as I was used to; so it was very challenging.
I'm proud that I have been able to come through those tough moments, and I am a stronger person for it.
Your maiden Grand Slam title also started a period of decline, in terms of performances, and a fall in rankings. Usually, a major title makes a player crave for more success. However, we also have many examples of players, like Iva Majoli, Anastasia Myskina, who lost motivation after winning a major title and faded subsequently. What would you attribute this slump in form to?
Like I said, confidence was a factor. I also had quite a few small injuries and that affected my confidence too, because I was in kind of a stop-start pattern.
For me, motivation has never been an issue. In some ways, I've been too motivated: I have been so focused on getting back to the top that I have become stressed, and I've felt more under pressure than ever.
Recognising the importance of being more relaxed has been the key to better results.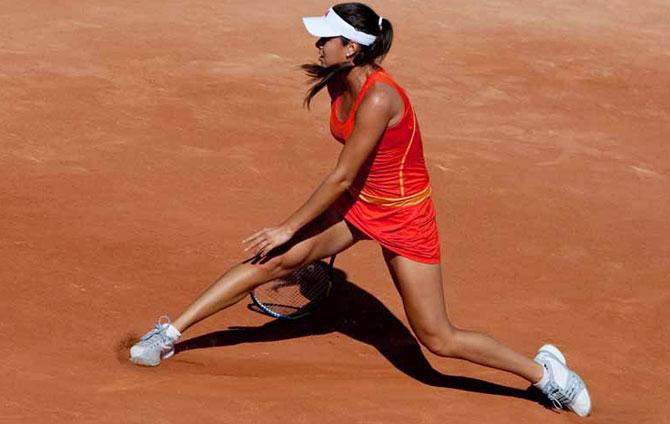 Ana Ivanovic. Photograph: Manuela Davies/doubleXposure.com
This year you beat Serena Williams for the first time... but then lost the next four matches against her (Serena leads their head-to-head 8-1). The lot of players who came in before you - Martina Hingis, Justine Henin, Kim Clijsters et al - have proved that she can be beaten on a regular basis. Why is it that this generation of players can't beat her regularly? How much of it is psychological?
First of all, we have to recognize what a great player she is; perhaps the greatest of all-time! So it's normal that she wins a lot more matches than everyone else.
She's definitely the most intimidating player on tour, purely because of her ability; you know that you have to play your very best tennis to have a chance of beating her.
So the psychological side comes into it because you are under pressure from the first ball. If you go behind, it's going to be very tough to get back level, so you put a bit more pressure on yourself.
It's always a great challenge to play Serena and it's something that I relish. Beating her for the first time this year was a big breakthrough and, of course, I have the belief to do it again.
(On Wednesday, November 19, Serena and Ana played an exhibition match in front of a sold-out crowd at the Energi Danmark Champions Battle, the Jyske Bank Boxen Arena in Herning. And it was Ana who bested the 18-time Grand Slam winner 6-4, 6-4)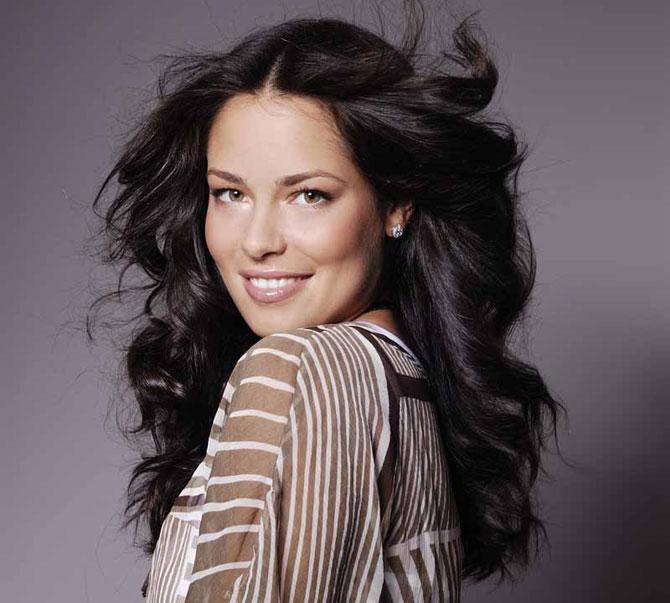 Ana Ivanovic. Photograph: Verano
You will be a part of the inaugural International Tennis Premier League (ITPL). What are your expectations/thoughts on the tournament?
Secondly, with there being calls to cut short the tennis calendar, and have a longer off-season, don't you think these unofficial tournaments are doing the exact opposite?
I'm really looking forward to it.
The concept is very exciting, really innovative, and it's a thrill to be part of something ground-breaking like this. I especially enjoy being part of a team (Ana is part of the Indian Aces team along with Roger Federer, Pete Sampras and Sania Mirza), so I'm going to enjoy that side of it.
If you look at the WTA season, the off-season is actually quite long: we finished in Singapore in October, and we don't start again until January 5, so that's almost 10 weeks. That allows us enough time to take part in this kind of event.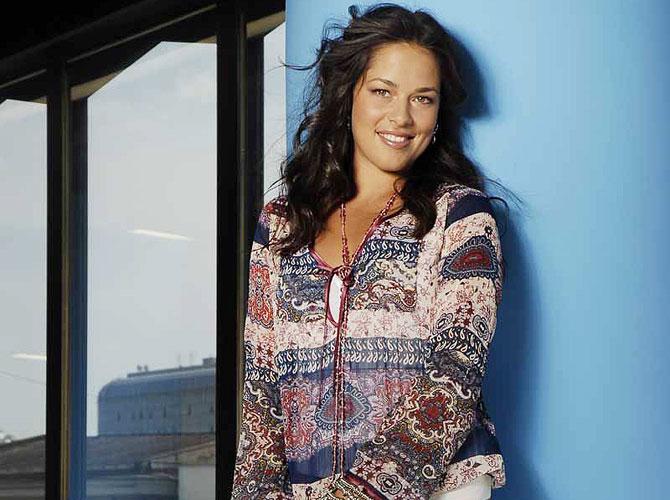 Ana Ivanovic. Photograph: Verano
Finally, despite having a stellar year, in majors your best effort was reaching the quarter-finals at the Australian Open. With Serena showing no signs of stopping and a younger lot of players seeking success, how do you assess your chances of winning another Grand Slam?
Which of the four do you think you have the best chance of winning?
Having more success at the Slams next year is definitely my main goal for 2015.
It's very encouraging to consider that I finished fifth even though I didn't have good results in the biggest events – the Slams.
One of the most encouraging sides of 2014 was that I was able to beat the very top players: Serena, (Maria) Sharapova, (Simona) Halep, for example. The next step is to do it more consistently at Grand Slams. I really believe I can do it, and that's what it will take to win another Grand Slam.
I feel that my game is suited to all surfaces – this season I won titles on hard courts and grass (Birmingham), and came close in the Stuttgart final on clay. The French Open is always a very special tournament for me; I grew up on clay and I've won it before, but I believe that I have a chance in all four.