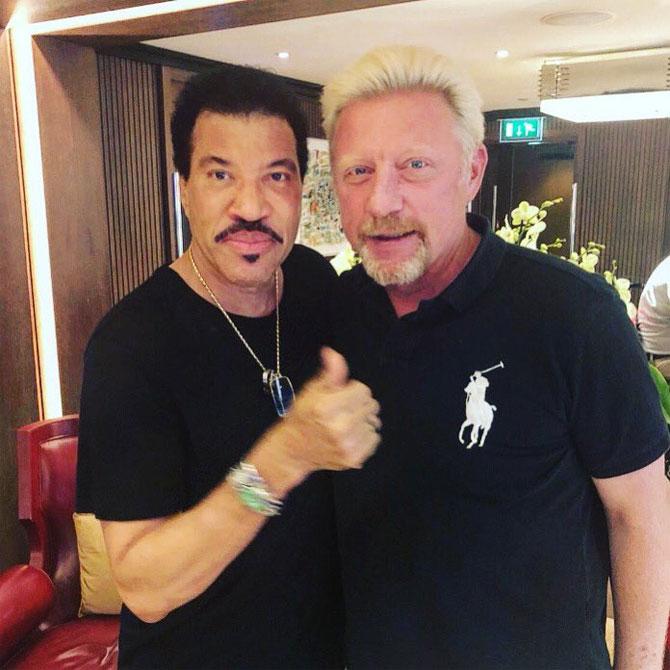 Mexicans jumping in jubilation on Sunday shook the ground hard enough to set off earthquake detectors and throngs danced in the streets after their team scored a surprise victory over World Cup defending champion Germany.
Elated fans waved Mexican flags and donned traditional "sombrero" hats at the iconic Angel of Independence monument in downtown Mexico City as they sang the country's unofficial soccer anthem, "Cielito Lindo," or "Pretty Little Sky," a popular folksong.
In the city's massive main square, families in Mexican football jerseys had watched on a giant screen in front of a towering cathedral as Mexico beat Germany 1-0 in Moscow.
When star player Hirving Lozano scored a goal in the 35th minute, supporters jumped up and down, shouting, "Yes, we did it!"
The Institute of Geological and Atmospheric Investigations said highly sensitive earthquake sensors registered tremors at two sites in the capital seven seconds after the game's 35th minute. It called them an "artificial" quake.
At the Angel of Independence monument after the match, Rodolfo Pulido, 47, led a chant of "Mexico! Mexico! Mexico!" perched on a concrete barrier that usually separates traffic on a busy thoroughfare.
"I am incredibly happy," said Pulido, with his girlfriend and son on a Father's Day outing.
"It's a double gift: Mexico won and I get to celebrate with my son."
He also said he could now dream of Mexico reaching the next stage along with 15 other teams, getting a shot at reaching the quarter- and semi-finals before the final match.
"El Tri," as the team is called in homage to Mexico's three-color flag, has failed make it to the round of 16 in the last six World Cups.
Presidential front-runner Andres Manuel Lopez Obrador offered his congratulations at a campaign event in Mexico state, telling supporters, "Just like the team won today, Mexico will keep winning."
Fans on social media celebrated goalkeeper Guillermo Ochoa's performance, circulating memes depicting him as president of Mexico.
Others riffed on US President Donald Trump's pledge to build a border wall between the United States and Mexico, placing photos of Ochoa guarding the goal alongside the caption "Hey! We already have a wall."
Another popular meme depicted German Chancellor Angela Merkel holding a phone to her ear with the text: "Donald? It's me Angela. Please build the wall."
Mexico will face South Korea in its next game on Saturday in Rostov-on-Dov, Russia.
FIFA opens homophobia case after alleged Mexican chants
World soccer's governing body FIFA has opened a disciplinary procedure against Mexico after alleged homophobic chants by Mexican fans during their World Cup win over Germany on Sunday.
Mexico fans have long shouted an insult that gay rights groups argue is homophobic at keepers taking goal kicks.
The country has been fined several times during World Cup qualifying play over the slurs. Mexico's football federation (FMF) has in the past appealed to fans to refrain from using the chant.
British citizen detained in Russia after incident on World Cup train: Embassy
The British Embassy in Moscow said on Monday that a British citizen had been detained in Russia after an incident on a train travelling to the Russian city of Volgograd for the World Cup, Interfax news agency reported.
A source with knowledge of the matter previously told Reuters two British men were removed from the train.
The first British man got into an altercation with a police officer on board the train and was detained, the source said. The second man hurt his hand and has been discharged from hospital, according to the source.
Japan World Cup team send condolences to those affected by Osaka quake
Japan's soccer team, on the eve of their opening World Cup match in Russia, sent their condolences to those affected by Monday's earthquake in Osaka, and coach Akira Nishino said some players were worried about family in the area.
A magnitude 6.1 earthquake shook Osaka, Japan's second-biggest metropolis, early on Monday, killing three people.
Japanese Prime Minister Shinzo Abe said authorities were assessing damage and their top priority was the safety of residents. About 150 people were injured, broadcaster NHK said.
"I would like to extend heartfelt condolences to the people who have been affected and hope that the damage will be limited and the recovery is as quick as possible," Japan captain Makoto Hasebe told a news conference in Saransk.
"There are players whose families live around the affected area so they are worried. Emotionally, they may have been negatively impacted, but as a team we extend our support, and anything I can do as captain."
Coach Nishino said he was concerned about the psychological impact on the players ahead of the match against Colombia.
"But we are consulting with them and hope they will settle down."
Japan arrived in Saransk on Sunday and take on Colombia on Tuesday in their opening Group H match.