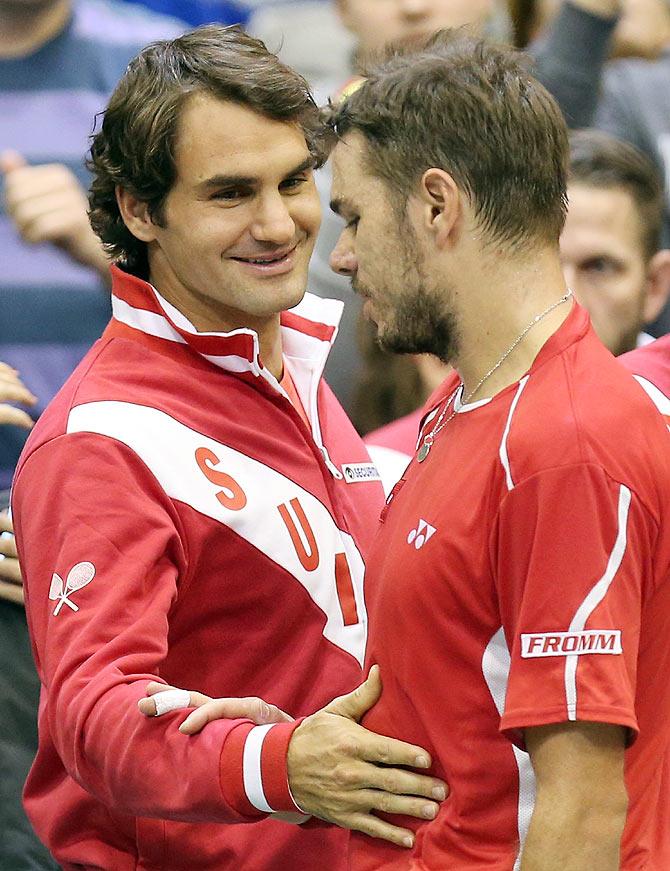 Roger Federer and Stanislas Wawrinka of Switzerland. Photograph: Srdjan Stevanovic/Getty Images
Speculation is rife that all is not well in among compatriots Roger Federer and Stanislas Wawrinka.
American tennis legend John McEnroe has claimed that 17-time Grand Slam champion Roger Federer had a locker-room row with compatriot Stanislas Wawrinka the night before the Swiss pulled out of the final of the ATP World Tour Finals.
World No 1 Novak Djokovic was handed his third consecutive Tour Finals title after the Federer pulled out with a back injury.
Federer claimed that he hurt his back during his epic semi-final win over compatriot Wawrinka on Saturday.
But McEnroe said that afterwards something went on in the locker-room, adding that there was a long talk between the players that extended well into the night, The Mirror reported.
The American added that "the stress of that, he couldn't confirm all of this, but a lot of this went on and he doesn't think that helped the situation".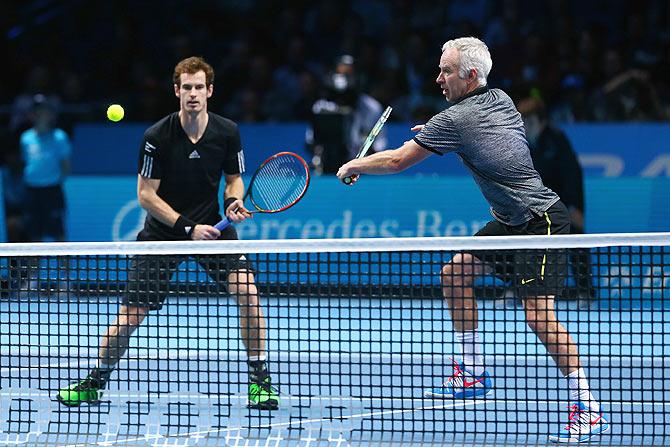 Andy Murray of Great Britain and John McEnroe of USA in action during an exhibition match against Tim Henman of England and Pat Cash of Australia of USA on day eight of the ATP World Tour Finals at O2 Arena on Sunday. The singles final was replaced with this exhibition match. Photograph: Clive Brunskill/Getty Images
Federer and Wawrinka will be teammates when Switzerland takes on France in the Davis Cup Final, starting this Friday.
Federer apologised to the O2 Arena crowd saying that "it would be too risky to do this at my age", adding that he hopes they understood.
Britain's No 1 Andy Murray stepped in at late notice to play Djokovic in an exhibition match following Federer's pull out.
Murray, who thought his season was over when Federer thrashed him, lost 8-5 to Djokovic.
The Scot, thrashed 6-0, 6-1 by Federer on Thursday, said that he was playing Mario Kart on his sofa when he got the call, adding that he was winning at that.