Spain midfielder Koke is hoping coach Vicente del Bosque gives him a chance to play against Italy on Monday in the last 16 of Euro 2016.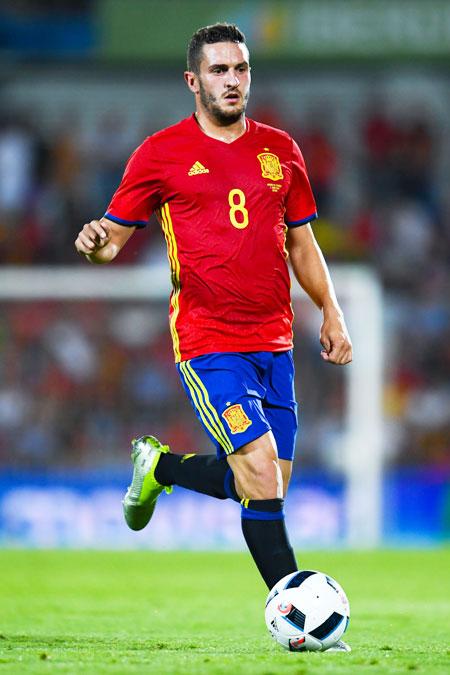 Koke started 50 games for Atletico Madrid last season, scoring five goals and setting up 16 others to help his team finish third in La Liga and runners-up in the Champions League.
He came on as a second-half substitute in Spain's 3-0 win over Turkey but did not feature in the opening 1-0 win over Czech Republic or the 2-1 defeat by Croatia.
Del Bosque was criticised after not making any alterations to his starting side against Croatia, Spain's first loss at a European Championship since 2004.
"I've arrived at Euro 2016 in great form," the 24-year-old told a news conference on Friday.
"I'm ready to help when called upon. The coach thought it best for the team not to make any changes. Those that are playing less, we are ready to give our all," Koke added.
"Everyone that is in this group is capable of starting because we have a great level."
Spain have not lost a competitive game to Italy since the 1994 World Cup and beat them 4-0 in the Euro 2012 final.
"I saw that final on TV," Koke said.
"I really enjoyed the way Spain played that game. But against such big teams there are no favourites. We have to play a great game to be able to win and go through."
Italy finished top of their group after a 2-0 win over Belgium and a 1-0 triumph over Sweden.
Like Spain, Antonio Conte's side have conceded just one goal and lost 1-0 against Ireland in their last group game.
Image: Spain's Koke.
Photograph: David Ramos/Getty Images