Manchester United received some welcome relief from the English soccer champions' on-pitch woes with the announcement on Friday of a sponsorship deal with Italian spirits brand Aperol.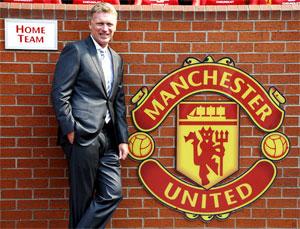 United's latest commercial partnership was signed after a dismal start to the year extended to a third successive defeat, with a tough battle in prospect as it fights to secure a spot in the lucrative UEFA Champions League for next season.
However, a global fan base the club pegs at 650 million followers remains attractive to sponsorship partners such as General Motors, Nike and Aeroflot.
"With the club widely recognised as the most supported in the world, this is a partnership that will deliver brand exposure on a massive scale," said Bob Kunze-Concewitz, CEO of Campari, which has owned Aperol since 2003.
Commercial terms of the deal, which runs until the end of the 2016/17 season, were not disclosed. Aperol will be able to advertise the brand at United's Old Trafford stadium and offer its Aperol Spritz drink to fans in hospitality areas.