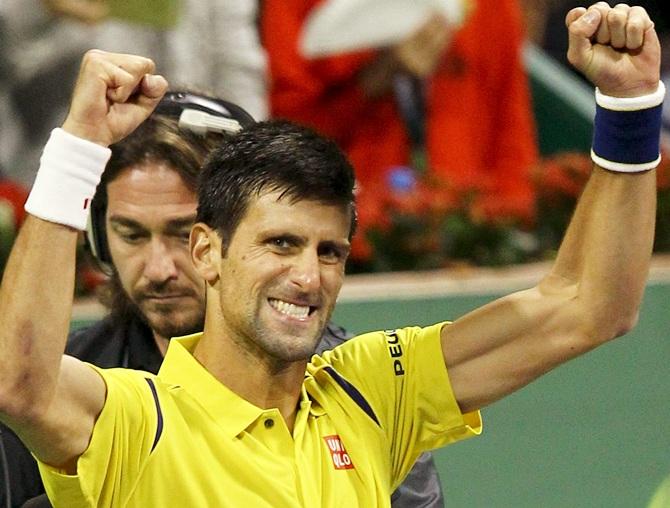 IMAGE: Serbia's Novak Djokovic celebrates after winning Qatar Open. Photograph: Ibraheem Al Omari/Reuters
Novak Djokovic moved ahead for the first time in his long-running rivalry with Rafael Nadal when the World No 1 thrashed the Spaniard to win the Qatar Open in Doha on Saturday.
Serbian Djokovic, appearing in his 16th consecutive final, won 6-1, 6-2 in little more than an hour and now has 24 career wins over Nadal, compared to 23 for the former World No 1.
Djokovic dominated the 2015 season, winning three of the year's four grand slams, and looks in the groove in the build-up to this month's Australian Open.
Nadal has now lost nine of his last 10 matches against Djokovic in what is the most prolific rivalry in men't tennis in the professional era.