A miracle was scripted on Monday when Leicester City were crowned English Premier League champions after Chelsea drew 2-2 with Tottenham Hotspur.
- Leicester City win EPL title for first time
- Leicester's fairy tale: From impending doom to glorious resurrection
A club that was on the brink of relegation last season, stand today as champions of England, an unprecedented story that will go down in the annuls of EPL history.
As history beckoned, Leicester players watched the title-deciding match together, even as club manager Claudio Ranieri was travelling back from Italy where he had gone to celebrate his mother's birthday.
And, at the end of 90 minutes when Chelsea fought back to hold Tottenham, Leicester players could barely contain themselves as the champions tag was now prefixed to their names.
Here are a few pictures from the Foxes' celebrations at striker Jamie Vardy's home...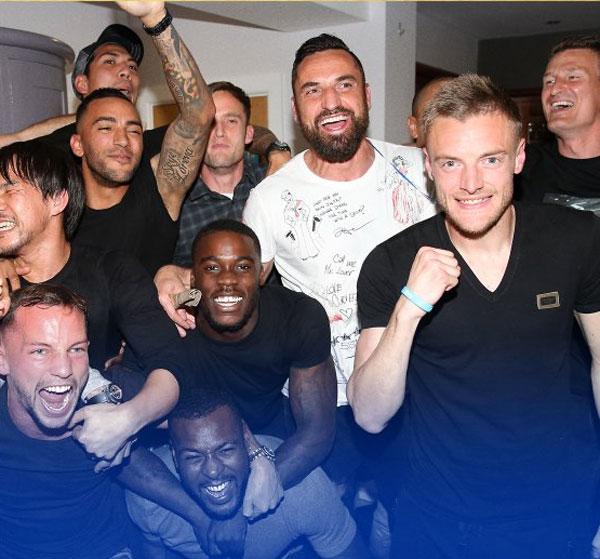 IMAGE: Leicester players Leonardo Ulloa, Marcin Wasilewski, Jamie Vardy and others celebrate after Chelsea and Tottenham played out a draw and confirm the Foxes as champions on Monday. Photograph: Leicester City FC/Twitter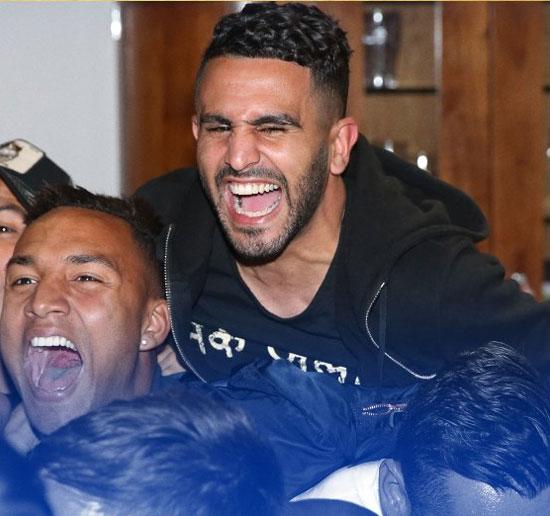 IMAGE: One of the architects of Leicester's title bid, Riyad Mahrez can't contain his joy. Photograph: Leicester FC/Twitter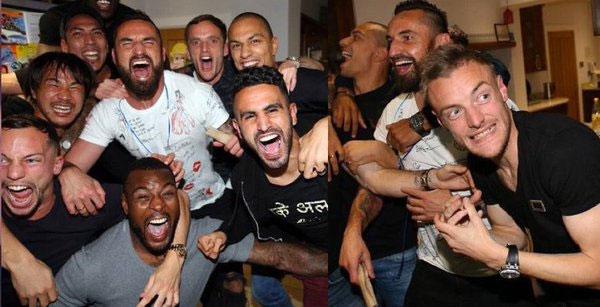 IMAGE: Leicester City players celebrate after winning the titile following a draw played out between Chelsea and Tottenham Hotspur in their Premier League match on Monday.. Photograph: Leicester City FC/Twitter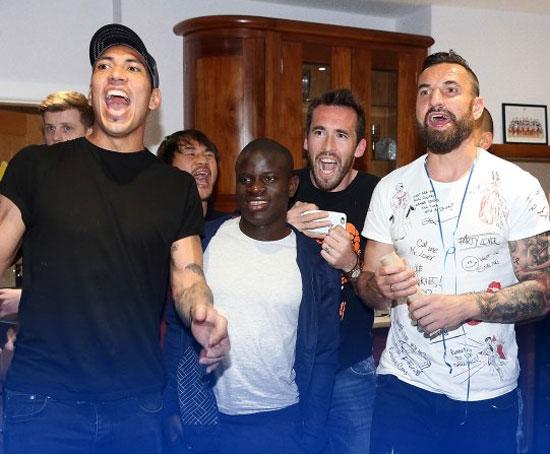 IMAGE: Kante, Shinzi Okazaki and Leonardo Ulloa. Photograph: Leicester City FC/Twitter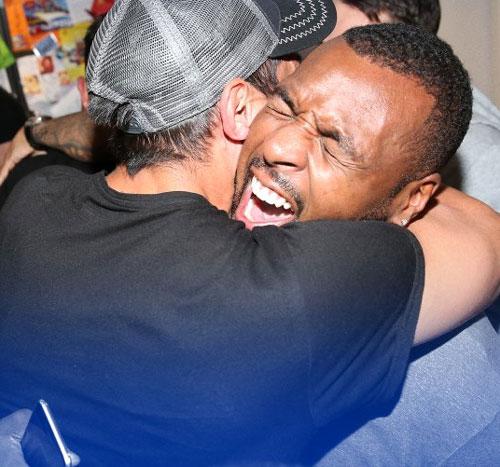 IMAGE: Defender Liam Moore is ecstatic. Photograph: Leicester City FC/Twitter