'This year has been extremely difficult for me financially'
'I am proud that despite that I have managed to keep India's flag flying'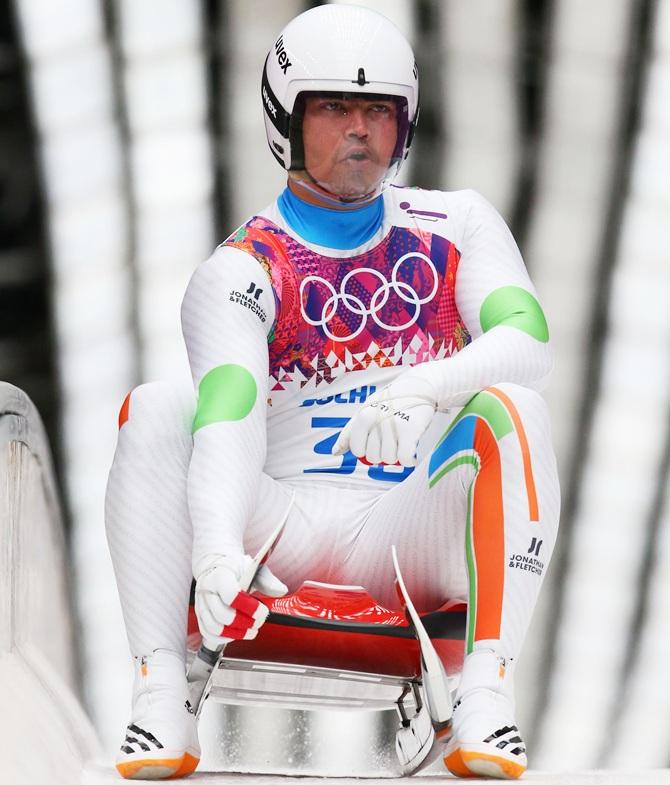 IMAGE: India's Shiva Keshavan competes during the men's luge singles. Photograph: Alex Livesey/Getty Images
Seasoned Indian luger Shiva Keshavan on Sunday won a silver medal at the Asian Championship which concluded in Nagano, Japan.
The race consisted of two heats closely contested by athletes. Though in the first heat Shiva was a mere 2/10th of a second behind, minor technical snags cost him the gold medal in the second heat.
The first place was claimed by Japan's Hidenari Kanayama, and third by Korea's Dong Hyeon Kim.
"I am happy to add another medal to our kitty. This year has been extremely difficult for me financially and I am proud that despite that I have managed to keep India's flag flying in international winter sports," he said.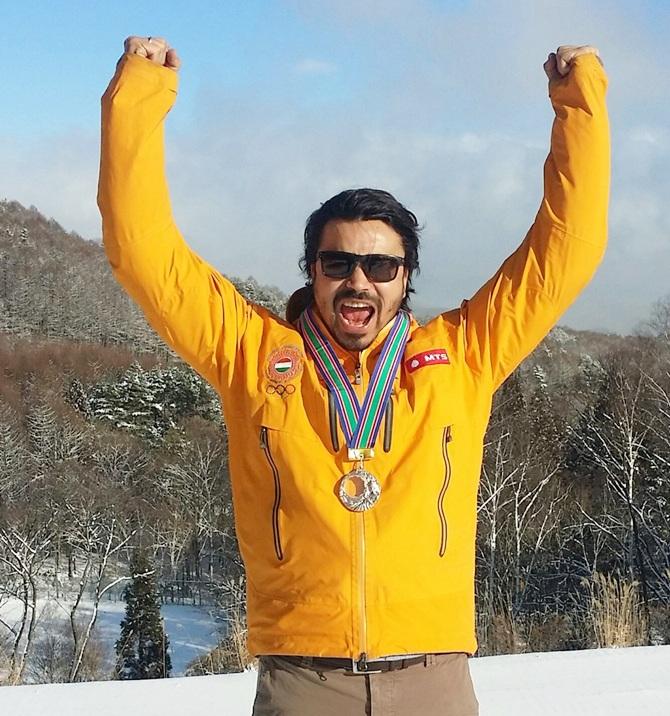 IMAGE: India's Shiva Keshavan celebrates winning silver medal. Photograph: Twitter
"I was hoping to bring home the gold, but I still have another two years before Korea 2018, and am hopeful that support with come forth so I can put my best performance yet for our country," he added.
Shiva will continue the season by participating in three of the remaining World Cups, all to be held in Germany.
The season will end with the Homologation of the Olympic Track in Korea, where selected athletes will be able to preview and test the track there.
Shiva had won two gold, a silver and two bronze medals in the previous editions of the event.