The first Person of Indian origin to find a place in India's football squad, Japanese-born Arata Izumi says accepting the country's citizenship was one of the "toughest decisions" of his life.
"It was one of the toughest decisions for me to accept Indian citizenship. I had to consider a lot of factors, and talk to a lot of people, but I finally made the decision and I am happy about it," Arata said.
"It's been a tough process, an anxious wait and a decision that took a lot of thought. But I guess the wait was worth it all," he said.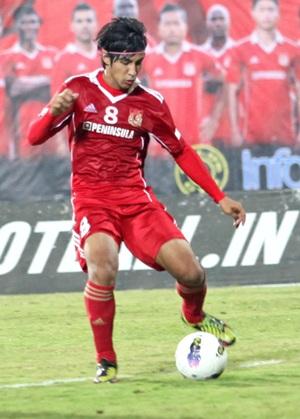 Arata, an attacking midfielder who currently plays for Pune FC in the I-League, was on Tuesday named in coach Wim Koevermans's 23-member squad for the international friendly against Palestine on February 6.
A Japanese citizen until last year, the 30-year-old Izumi, born to an Indian father and Japanese mother, has been plying his trade in India since 2006 and received the country's citizenship last August.
"I am very excited to be a part of the national set up. It was one of the biggest reasons to come and play in India and I am really glad it has happened," he said.
"This (selection) was always something I dreamt of the moment I received my Indian passport," said Arata.
Arata was full of praise for his current club.
"They take real good care of me and I am satisfied," he was quoted as saying by goal.com website.
Arata's association with Pune FC began in 2009-10 when he was signed as a PIO as per norms of the AIFF.
Subsequently, he represented the club as an Asian player (when rules were changed). Arata sought an Indian passport in his fourth season at Pune FC which made him eligible to play for India.