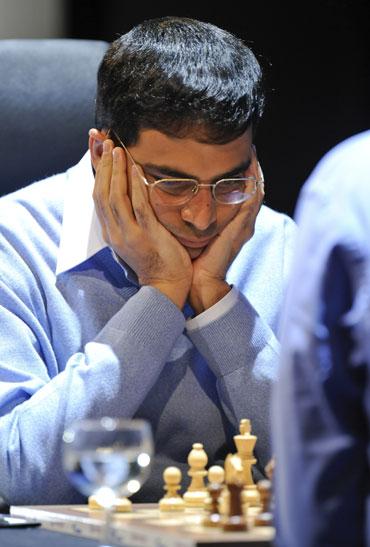 Former world champion Viswanathan Anand played out a draw with Anish Giri of Holland to finish ninth in the London Classic while Magnus Carlsen of Norway won the event.

Reigning world champion Carlsen also won the Grand Chess Tour after winning the Classic on a lucky final day for him.

Anand ended the Classic on 3.5 points out of a possible nine, winning one, losing three and drawing the remaining five games in the 10-player round-robin tournament.

In the Grand Chess Tour standings, Anand finished on the eighth spot overall with 14 points.

Carlsen beat Russian Alexander Grischuk in the final round game with a little luck by his side and then won the tie-breaker against Maxime Vachier-Lagrave of France to ensure his top spot.

Carlsen, Giri and Vachier-Lagrave tied for the first spot and according to rules, the Norwegian qualified to the finals of the tiebreak directly by virtue of his best tie-break score.

As it happened Vachier-Lagrave scored a come-from-behind victory against Giri in what could be called the semis while Carlsen scored an easy 1.5-0.5 victory in the finals against the French Grandmaster.

Giri finished second in the overall standings of Grand Chess tour and London Classic.
But, Vachier-Lagrave's attempt for another break in the tour were thwarted as Levon Aronian finished third and only top three get a direct seeding in the GCT next year. Anand will be a part of it.
On the last day, Anand faced the Berlin defense from Giri who was content not to look for more given his half point lead over Carlsen.
Anand could not get any advantage as the young Dutch was well-armed and gave nothing away. The draw was a just result.

"Of course I was thinking about all possibilities. I'm also a spectator and I like to speculate all imaginable possible scenarios. This time I'm also involved as a player which is nice, but it didn't affect my play," Giri said after the game.