'The Mumbai-Pune Olympics will be help shift the country's gaze to a region that denotes a new formula for sports, enterprise, and nation building,' argues Shashank Mani Tripathi.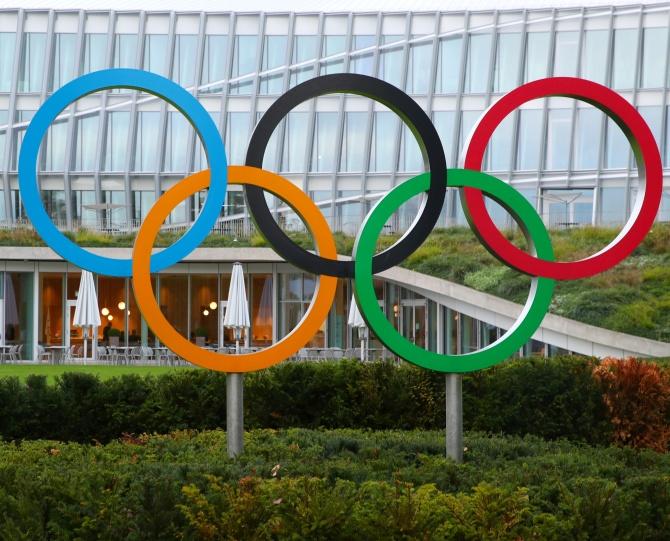 As preparations for the Tokyo Olympics in 2020 pick up pace, a billion plus Indians silently believe our time to host the Olympics has come.
The rule of thumb is that the $8,000 per capita (purchasing power parity-adjusted) gross domestic product of a country signals a bid.
That would place us in a good position to make an attempt for the 2032 Olympics, the process for which kicks off next year.
In addition to enhancing its sporting stature, India should see the Olympics as an opportunity to change its approach to sport by shifting its geography and creating a new sporting mindset associated with fitness and health.
Hosting the Olympic Games not only announces the arrival of a nation, it can create a shift in its approach to sports.
Beijing got transformed in 2008 and garnered the highest number of gold medals for China, and East London was given a makeover in 2012 and enhanced Great Britain's medal tally.
Rio, despite the political turmoil in Brazil, was given a facelift and for them a football gold is in itself was a priceless reward.
Enter Mumbai and Pune: Mumbai, the enterprise capital of the country; Pune, the hidden heartbeat of nationalism.
This is where leaders like Bal Gangadhar Tilak nurtured the petri-dish of Independence, which M K Gandhi took to the grassroots.
These two cities are growing towards each other, reaching out like two sisters recognising they complement the other. That handshake is looking likely to be cemented with a Hyperloop connection.
The enterprise culture of Mumbai, mixed with the nation-building ethos of Pune, has the power to change how we organise a purposeful Olympics.
A new message of sporting excellence linked to enterprise and nation building can originate here by hosting the Indian Olympics in these twin cities.
The Olympic Games hosted by Mumbai and Pune, driven by private enterprise, should be modelled on the 1984 Los Angeles Olympics, curated by Peter Ueberroth, and the first Olympics to generate a surplus.
It should be preceded by creating a grassroots-level sports movement over the coming decade across the country linked to fitness and health benefits.
With entrepreneurship as a key attribute of Brand India, the Olympic Games can be seen as our can-do moment to demonstrate this strength.
It will also help position Mumbai and Pune as a new centre of gravity for sporting regeneration, which will complement the traditional influence of Delhi.
Between Mumbai and Pune, the nation collects significiant amount of taxes. However, when it comes to infrastructure, both cities are woefully inadequate.
An Olympic event would use the estimated expenditure of approximately $10 billion to create a sporting and entrepreneurial legacy.
The infrastructure can be creatively designed to host conventions and seminars and provide mentorship facilities for entrepreneurs, alongside sporting facilities.
This entrepreneurial legacy will create a longer-term surplus of enterprise by helping attract investors to set up shop.
A grassroots-driven, decade-long sporting effort has to preface the event, focusing on our large youth population, which will continue to swell over the coming two decades.
This should start immediately by creating district-level sporting clubs that bring out athletes not just from elite schools and colleges but from across the country.
A new romance with the outdoor and sports has to be created. The return on investment in sports through physical and spiritual growth of our youth is high.
This district-level sporting infrastructure should keep women participants at its centre, generating additional social benefits by breaking gender stereotypes and fostering women equality.
No doubt Delhi has a national role in promoting sports and it should help with a Mumbai-Pune Olympic bid. The Asian Games and Commonwealth Games allowed it to build infrastructure rapidly.
Let a new area of the country -- Mumbai and Pune -- be given a chance to show that India, with entrepreneurial effort and citizen participation, can deliver this international event with ease.
As the largest democracy in the world, India can position the Mumbai-Pune Olympics in sharp contrast to the Beijing Olympics, which were a spectacle of state strength; here entrepreneurial citizens with a cultural focus on environment awareness should lead.
Such Olympics will pose less strain on the taxpayer while creating a national sporting network.
The Mumbai-Pune Olympics will be help shift the country's gaze to a region that denotes a new formula for sports, enterprise, and nation building.
If the Olympic torch is lit in Mumbai 12 years from now, it will create a new sporting centre of gravity for India, while improving the physical and later enterprise infrastructure of these twin cities.
It will also shine a light on a much-needed shift in the way the largest democracy of the world can mix enterprise and sports to take the country to new Olympian heights.
---
Shashank Mani Tripathi is partner, government strategy and transformation, PwC India