Pride is all ours and of those who made a beeline to Halls 3 and 5 that showcased indigenous defence technologies at the Make In India Week event.
Humility came from the scientists and technicians who explained India's prowess to all who cared to ask about the products on display.
Uday Kuckian/Rediff.com captures how the Indian Army, Navy and Air Force, the Defence Research and Development Organsiation and the Indian Space Research Organisation are making brilliant efforts to make India self-sufficient in its defence requirements.
Every day, since the Make In India Week began February 13, at least 10,000 visitors thronged these two stalls, a young naval officer said.
Text: Prasanna D Zore/Rediff.com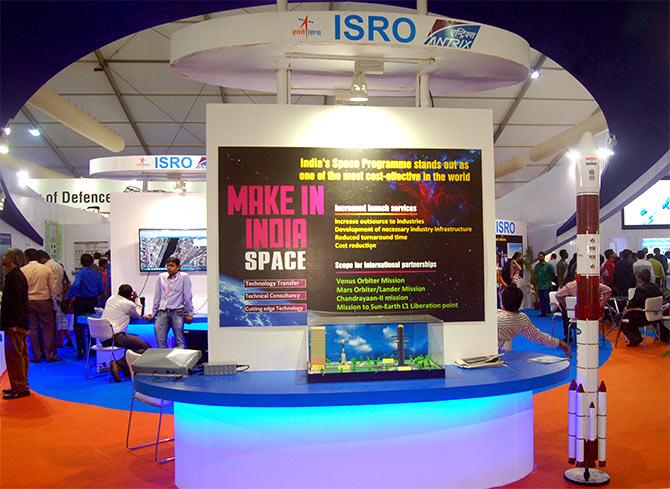 The ISRO stall showcased the space organisation's strengths: Satellite launches loaded on indigenously developed rocket technology.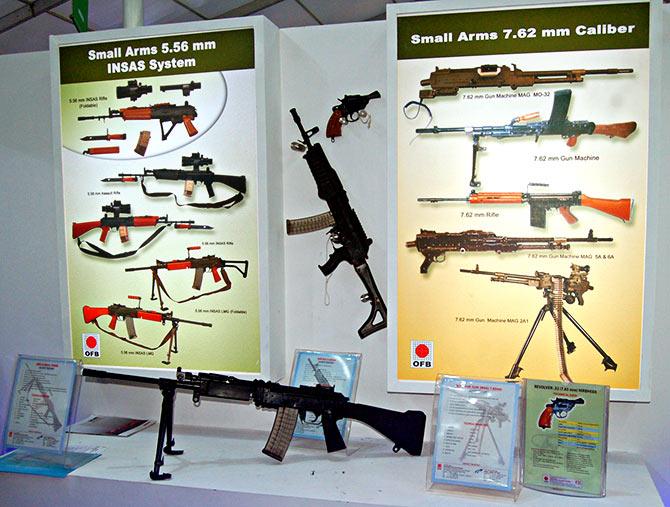 Small arms and INSAS rifles, manufactured at various ordinance factories across India. (We are not identifying the defence establishments where most of these indigenous arms, ammunition and armoured vehicles are developed.)
A mine detector and disposer that operates completely on auto pilot using sensors.
Once the vehicle is programmed, it locates mines, digs them out, safely loads them inside storage spaces provided inside this vehicle. It will be ready for commercial deployment in the next six months.
"The main purpose of this vehicle is to reduce human losses," says an engineer explaining its unique capabilities.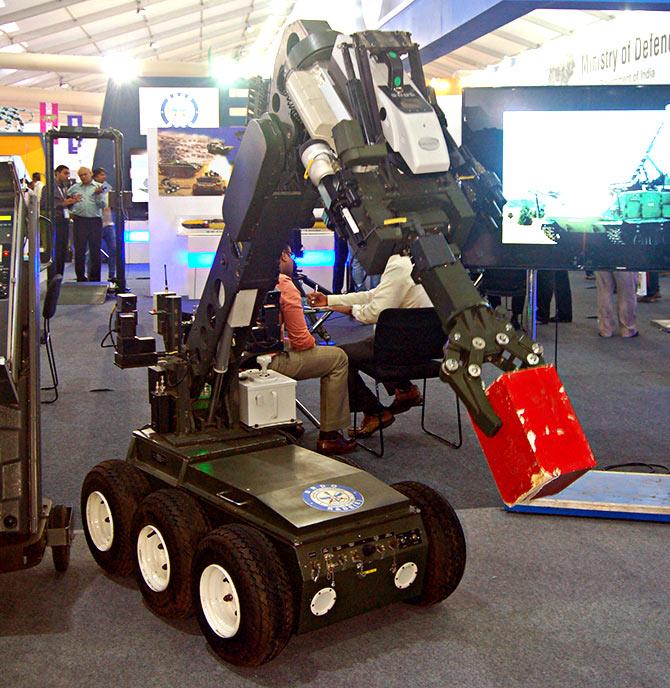 Yet another mine detector. The difference between this machine and the one above is that the former is operated by remote control while the latter is completely on auto pilot.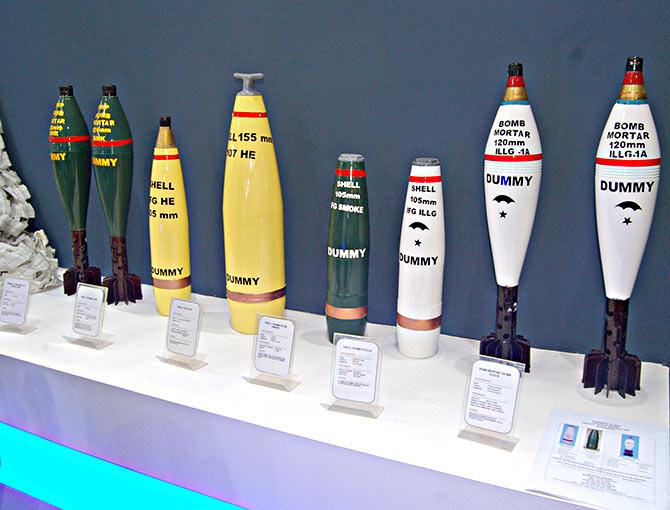 We learned to identify mortars and shells thanks to the scientist from an ordnance factory who explained the concepts to us.
A shell is fully loaded and is usually a high explosive device. Mortars have their noses filled with explosives.
The white mortars above are used to enter target areas and illuminate the area through a parachute that opens up once the mortar reaches the target area.
The yellow shells are high explosive devices and as the name suggests are destructive for the reason that they are filled with explosives.
The green mortars are used to smoke out enemy targets.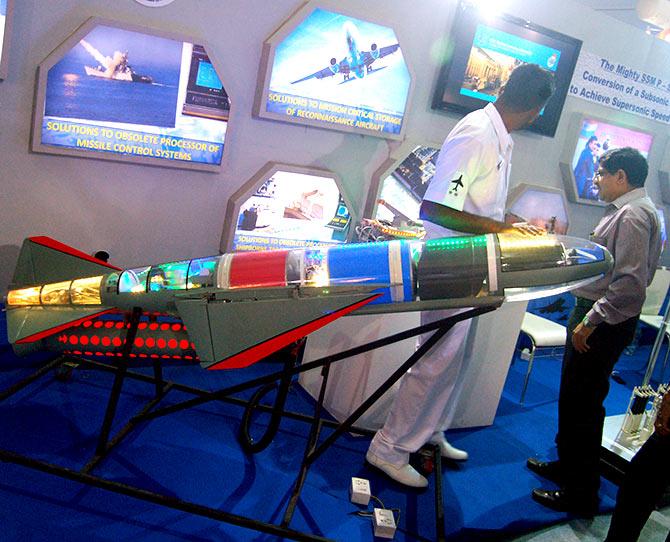 A manned aircraft used for surveillance.
Equipped with modern snooping devices, this aircraft can peep 200 km inside enemy territory by staying 50km within the Indian side and pinpoint the exact location of the enemy's human targets or defence targets, which can then be relayed to ground units or fighter aircraft for precision targetting.
Converted using a Brazilian Embraer, this aircraft can seat more than 10 personnel on board.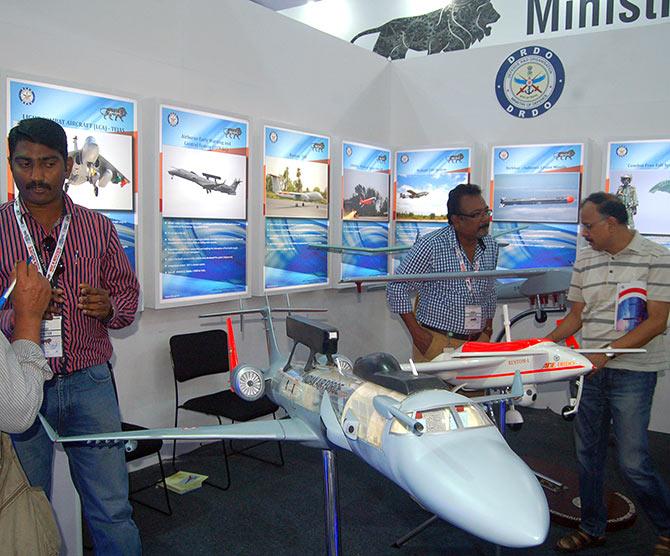 Unmanned drones Rustam I and Rustam II respectively.
The drones can fly for more than 200 km inside enemy territory and return with high resolution images.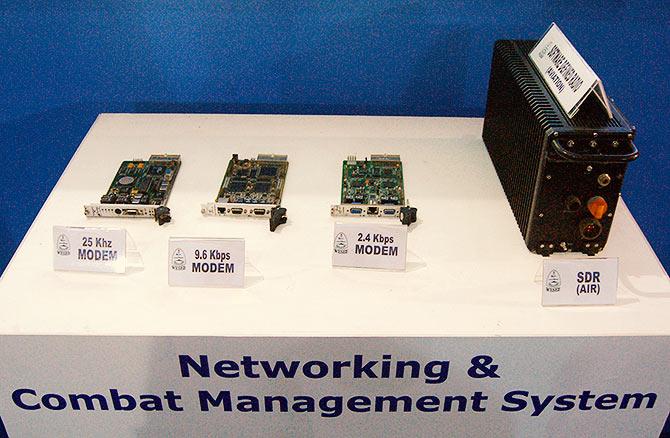 Electronic devices that help networks communicate with each other and improve combat management.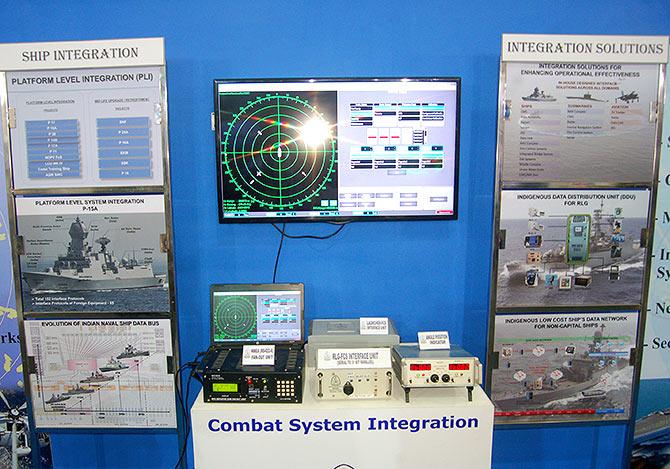 A combat system integration device.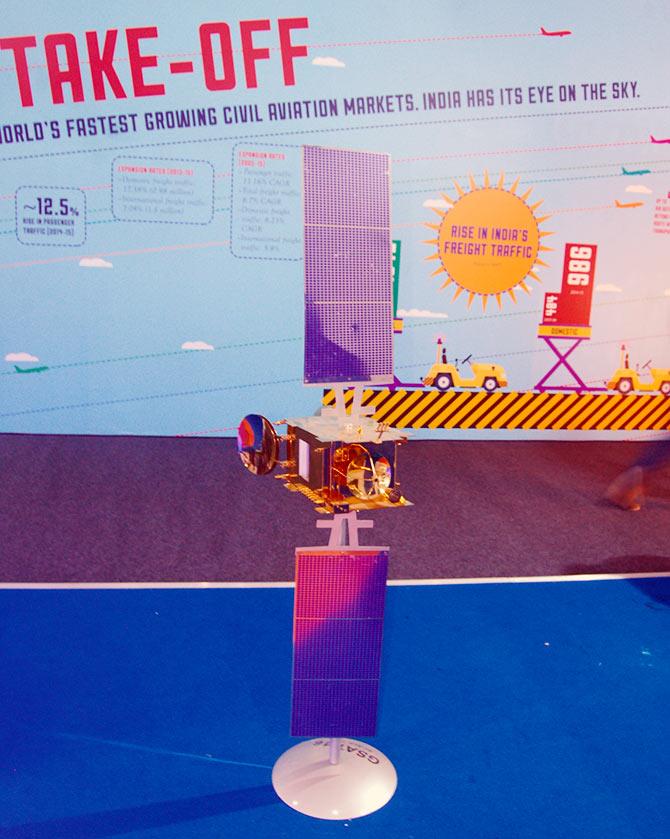 A prototype of an indigenously built Indian satellite that orbits around the earth and send data that is useful for farmers, fishermen...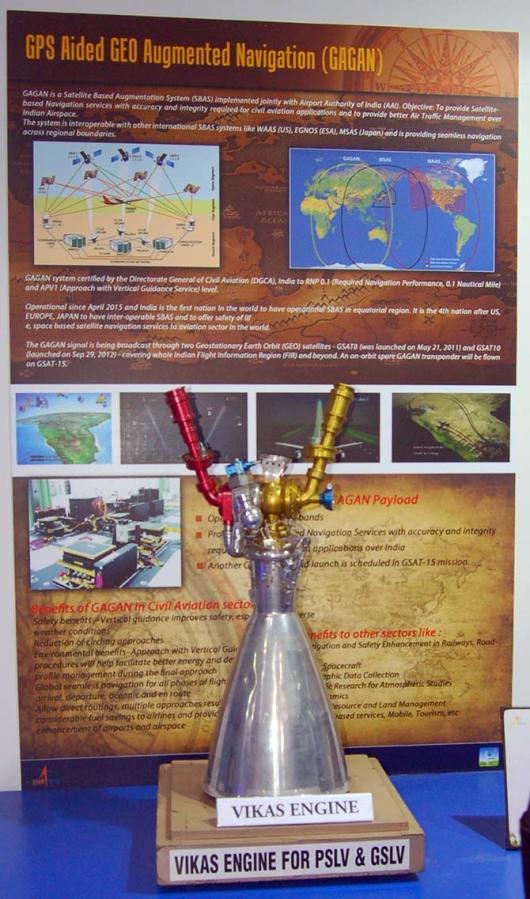 A prototype of the Vikas engines that power Polar Satellite Launch Vehicles and Geosynchronous Satellite Launch Vehicles.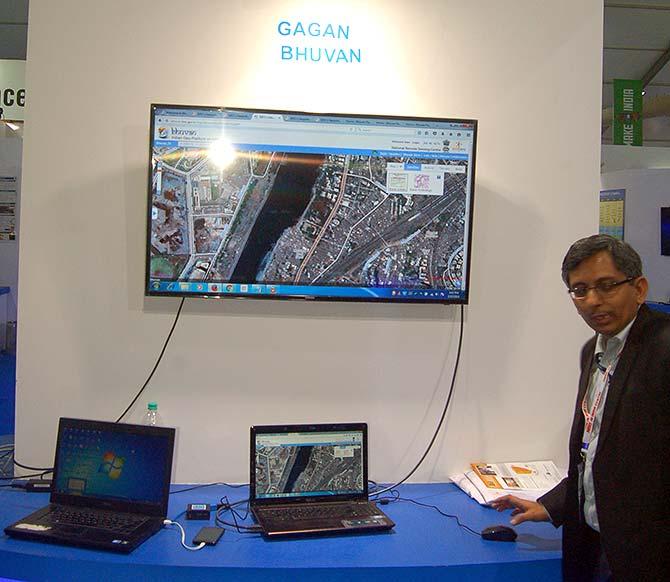 Bhuvan is India's answer to Google maps. The scientists who built this geo-mapping tool say Bhuvan offers satellite images with accuracy closer to one metre.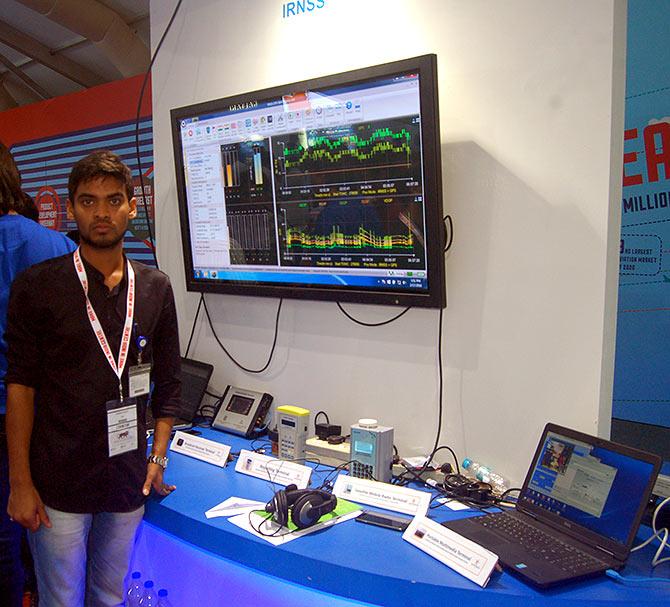 An indigenously made communication device that helps find a person's location. It can be used during natural disasters.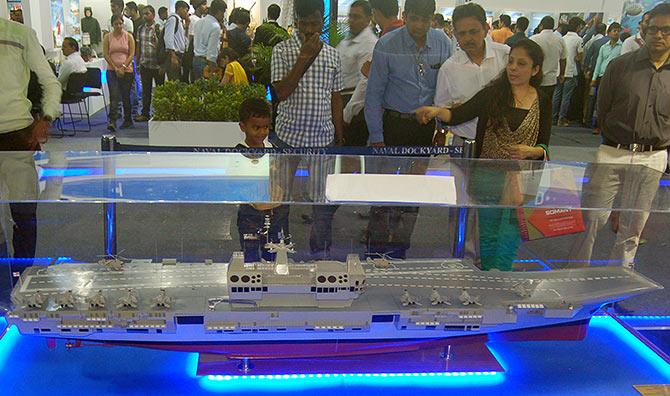 A young enthusiast checks out the prototype of India's aircraft carrier.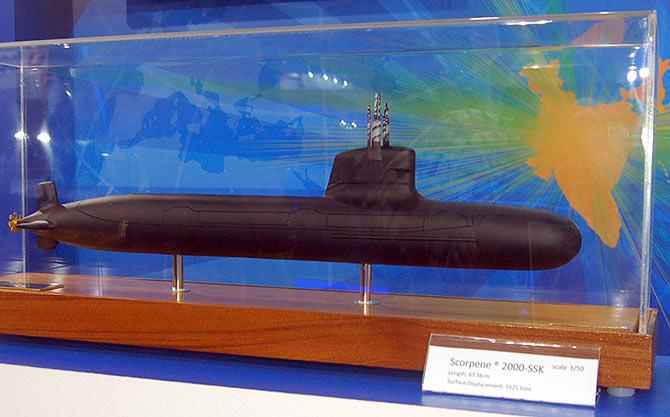 The French designed Scorpene class diesel electric submarine, which is now made in Mumbai.

Indian naval prowess on display at the Make In India Week.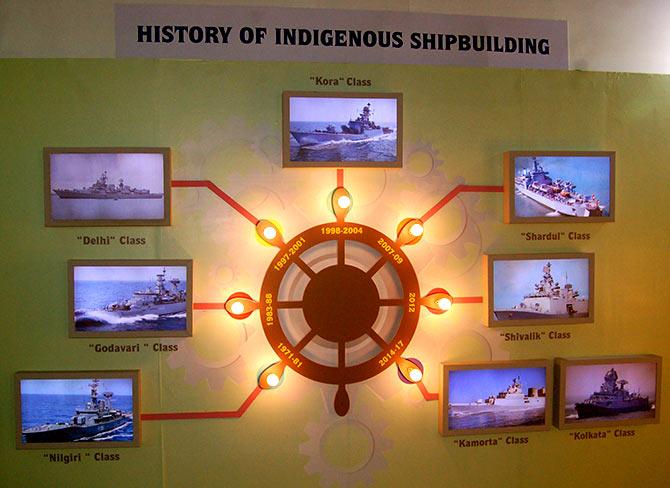 Some history of home-made ships.

More about Indian naval prowess and its indigenisation.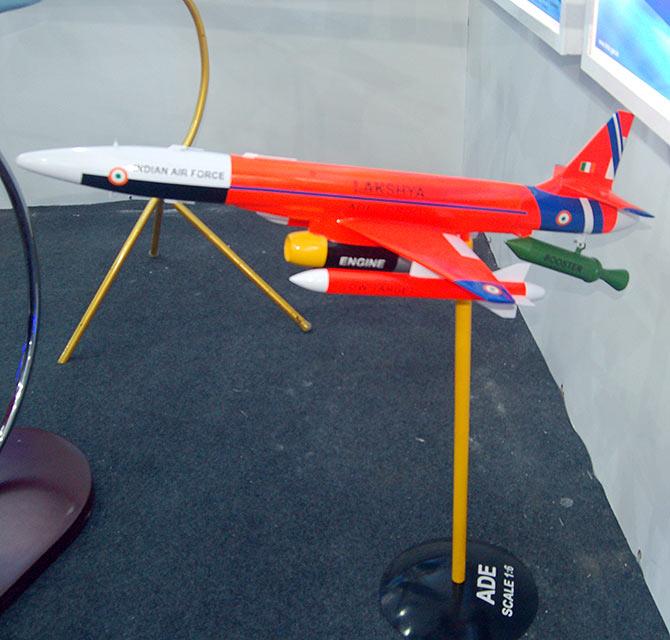 Lakshya, the DRDO-created high-speed target drone used for reconnaisance and target acquisition.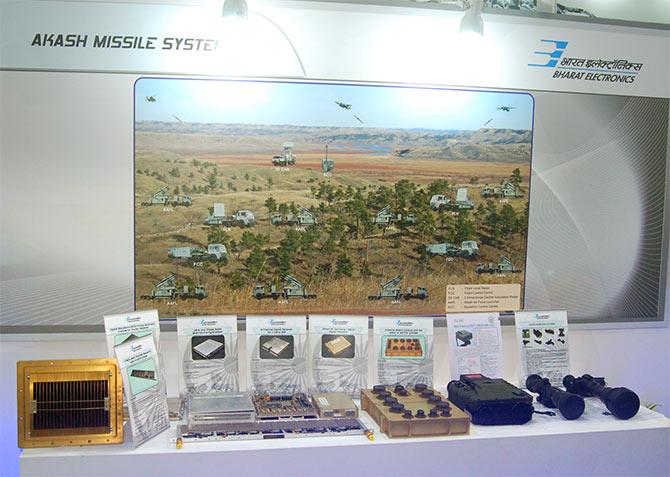 The Akash Missile System.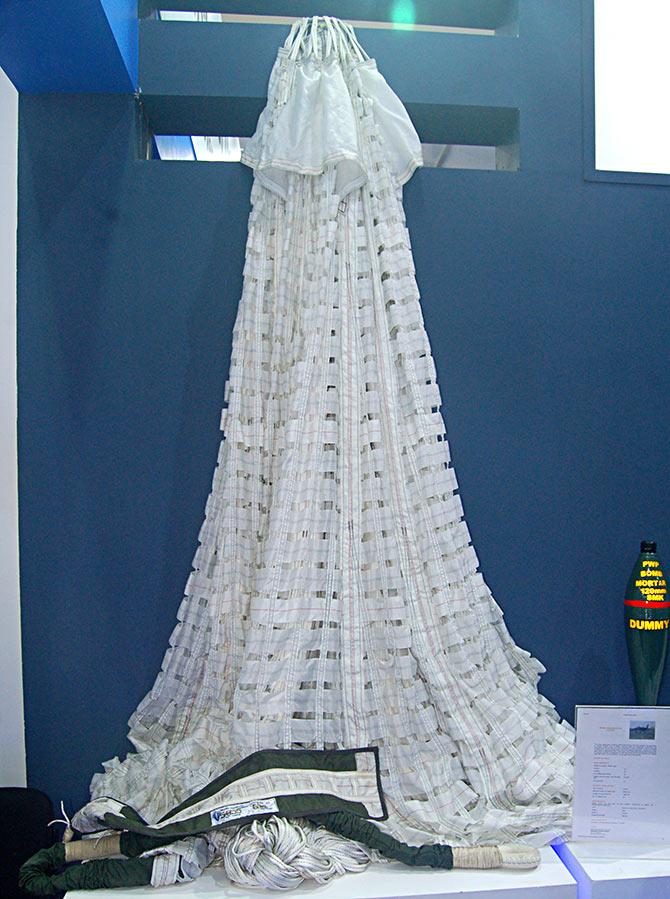 These parachutes help fighter planes drop their speeds by 100km/hr as soon as it touches land at a speed of 277km/hr.
Made of nylon, these parachutes are manufactured in India and are used on MiGs, Jaguars and other other fighter jets.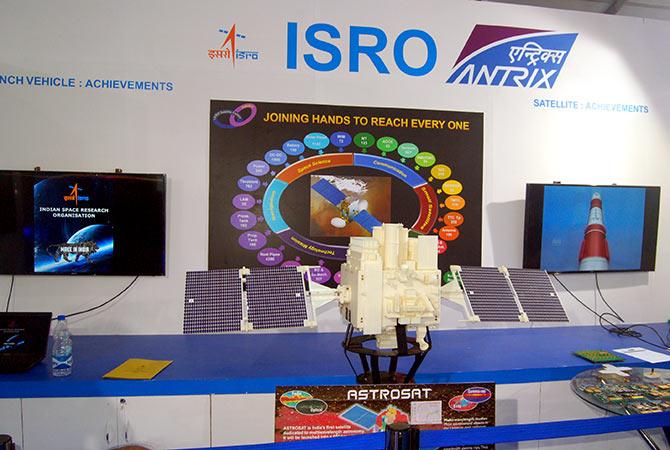 Space technology is ISRO's forte and it has successfully launched satellites of even developed nations.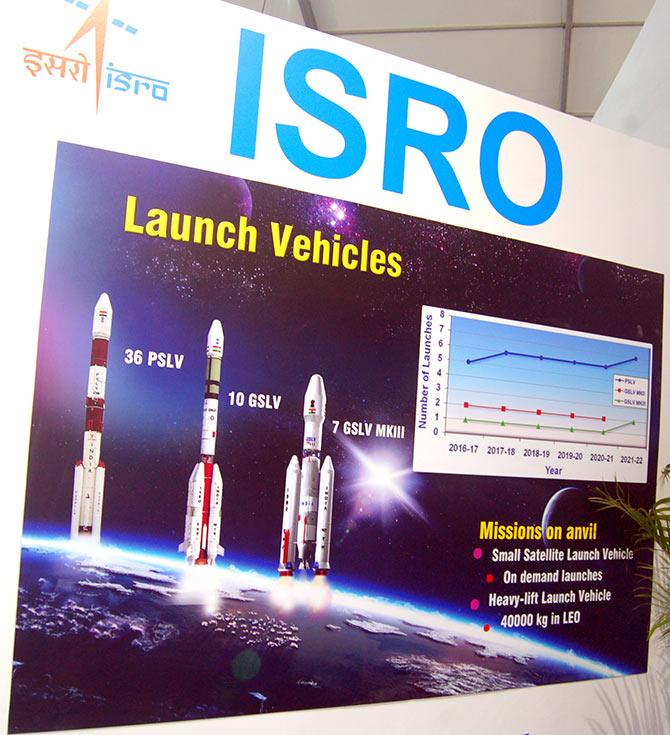 A chart showcasing ISRO's capabilities.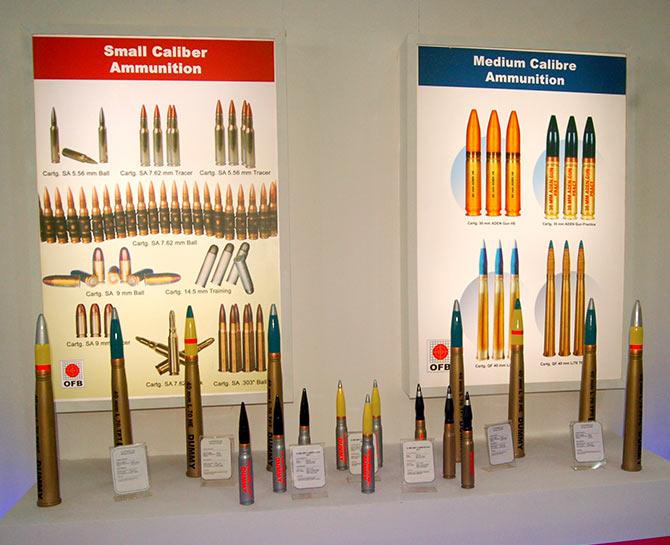 Indigenously manufactured ammunition pieces, all Made In India.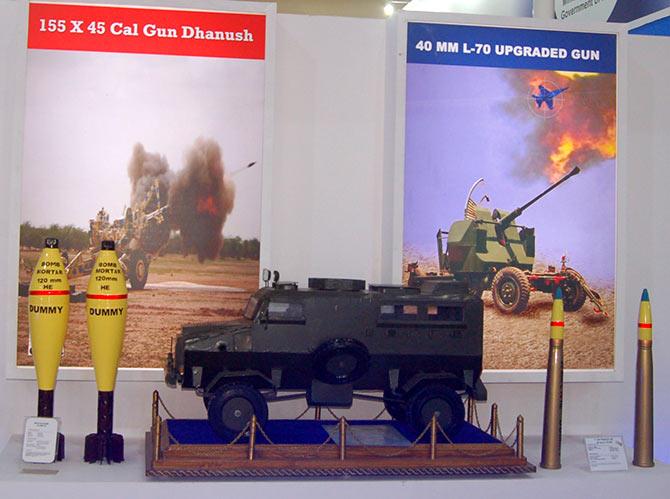 The mortars are used by Dhanush.