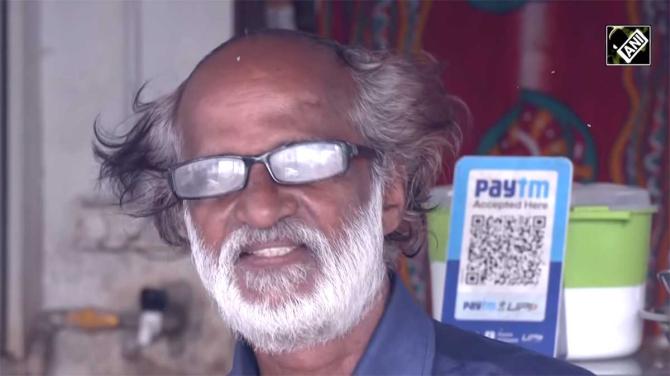 Meet the Pen Man of Odisha.
The Top Videos of the Week, listed by Shailajanand Mishra.

Also see: The hot air balloon safari at Pinjore.
The magic of the Chinar.
Videos chosen by you through your likes on iShare.
---
Why Is Rajinikanth Selling Tea In Kerala?
Location: Kochi
No, it's not any kind of filmi promotion.
In fact, it's not even the megastar.
But, given the resemblance, can you blame us for getting fooled?
---
The Pen Man From Odisha
Location: Bhubaneswar
Tushar Kanta Das was in Class 10 when he started to collect pens from his classmates.
Over the years, his collection has expanded to include gold-plated pens and even a diamond-studded one.
Guess how many pens he owns today?
---
This Will Break Your Heart!
Location: Kannur
His master died four months ago.
Since then, this dog has been waiting outside the Kannur District Hospital mortuary for his owner to return.
---
Wonder What The View From A Hot Air Balloon Looks Like?
Location: Pinjore
If you head to Pinjore in Haryana, this is what you will see.
---
The Magic Of The Chinar
Location: Srinagar
Kashmir is truly the postcard for seasons.
And 'tis the season of the glorious Chinar.
---
The Saffron Fields Bloom
Location: Pulwama
Lavender flowers dot the earth, protecting within their petals the precious red colour stamen that is saffron.
And this is the harvesting season.
The flowers have to be hand-picked; the stamens too are separated by hand.
Did you know that the saffron flower belongs to the crocus family?
Prestige magazine reports that 75,000 flowers are needed to make a pound (0.45 kg) of the spice.
And that Kashmiri saffron, considered to the world's finest, can sell for $1,500 (approximately Rs 125,000) per pound.
---
Feature Presentation: Ashish Narsale/Rediff.com