What are the most worrisome aspects of climate change for India?
Can they be solved?
Environment crusader Sunita Narain believes it is possible.
A must read excerpt from her latest book, Conflicts Of Interest.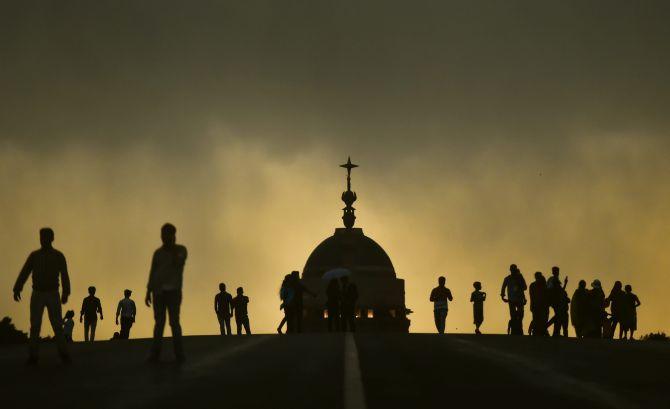 Hollywood superstar Leonardo DiCaprio visited us for a sit-down interview on climate change for his film Before The Flood.
We took him to Nuh in the Mewat district of Haryana. We wanted Leonardo to see the impact of unseasonal weather on farmers in our country.
In this village, he saw acres of productive farmland that were still under water because of extreme rainfall that had hit the district in mid-September.
He sat with farmers, who explained to him that they were seeing changes in weather, which was destroying their livelihoods.
In the past, they said, they had seen hailstorms and unseasonal rain once in ten years. Now it was every year.
They explained how their standing rabi (winter) crop was first destroyed because of hailstorm and now their kharif (summer) crop has been devastated because of extreme rain.
It rained over 250 mm in just five hours which, for a district where normal rain is only some 600 mm, in a year means complete loss.
They did not know if this was climate change, but they told Leonardo, in no uncertain words, that their experience of over 50 years in farming was telling them that there was something new and catastrophic afoot. There was deep despair in the eyes of every farmer we met.
This is the human face of climate change.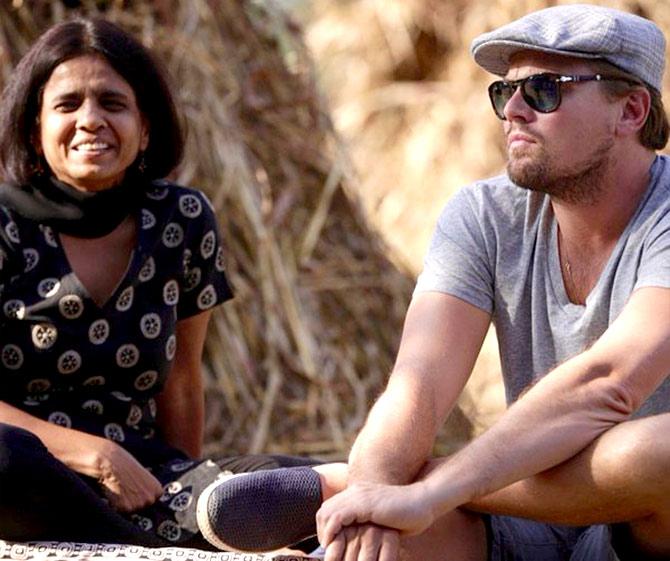 Many other changes are happening in our world.
In Jammu, litchis have been flowering much earlier and out of season. This is because winter is delayed and it is warmer than usual. But as the chill sets in, the flowers fall and fruit production suffers.
Then, there are frequent instances of unseasonal hail and bitter heat and cold that come after days of colder- or warmer-than usual temperatures.
Why this weird weather?
Indian scientists are extremely cautious about using the term climate change. But the fact is that it is now recognised that warming is making the world's weather more unstable and extreme.
The question is, how much?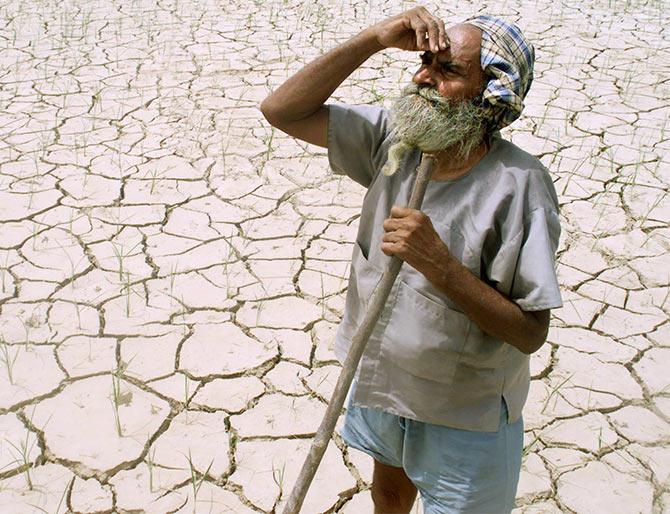 What scientists would agree to say is that even though no single extreme weather event could be attributed to climate change, the increased frequency and intensity of such weather events are definitely because of human-made climate change.
Now, this science is becoming more exact.
A recent paper published in Nature Climate Change finds that in the present day, warming of 0.85°C is responsible for 75 per cent of the daily heat extremes and 18 per cent of the precipitation extremes.
More worrying is the conclusion that as the temperature increases to 2°C above pre-industrial levels -- which is likely today, given the lack of global action to cut greenhouse gas emissions -- 40 per cent of rainfall extremes will be linked to human-made climate change.
This is when we know that the subcontinent's weather pattern in general and the monsoon in particular is not only this country's real finance minister, but it is also truly the most globalised Indian, with connections across the globe.
It is deeply connected to ocean current and winds from the Pacific, the Arctic and the neighbouring Tibetan Plateau.
The problem is that the monsoon is also the most under-studied and least understood of all weather phenomena. So, it is globally interconnected, complex and it is confounding in 'normal' times.
Now climate change is increasing the level of complexity. It is making it even more difficult to read.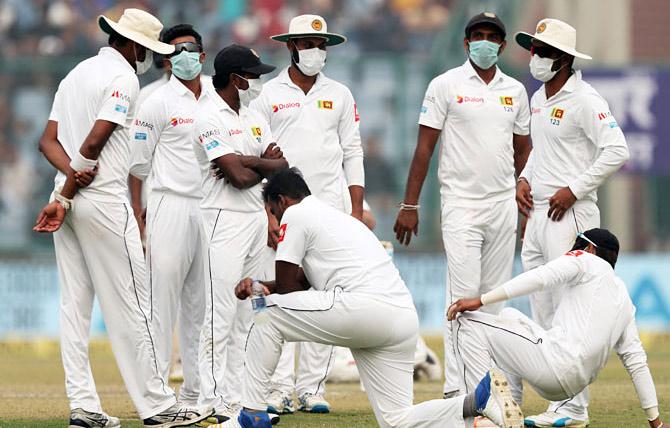 But many theories point to changes that are beginning to show up.
R Krishnan of the Pune-based Indian Institute of Tropical Meteorology says that pronounced warming over the Tibetan Plateau has increased the instability of westerly winds. This would explain the increased variability of western disturbances.
Another theory links these disturbances to the growing instability of the jet stream --strong winds that blow from west to east and separate the cold Arctic mass from warm subtropical air. This is linked to the warming of the Arctic.
What is most worrisome -- indeed, frightening -- is the prospect that climate change could have a long-term impact on the monsoon.
We know that the monsoon -- this huge movement of water from over the oceans to the Indian landmass -- happens because of the temperature difference between the oceans and the land. The land is warmer and the ocean cooler.
But now, there is some research to show that this contrast could be weakening.
The Indian landmass is showing signs of suppressed warming -- it is not clear why. And the Indian Ocean is showing signs of large warming.
If this continues to happen, then land would not pull water-laden winds from the oceans as strongly as before. The Indian monsoon would be weaker.
But this is also combined with the fact that warming climate means that the atmosphere can hold more moisture and this could mean more extreme rain -- more rain, but fewer rainy days. So, it is not clear if it will rain less or more.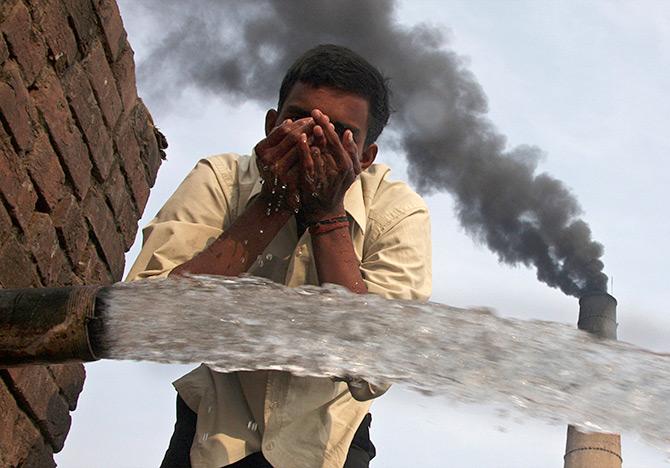 All this points to catastrophic changes in the future.
And one thing is clear -- we cannot continue to deny these longterm changes, which will have potentially huge and catastrophic impacts on our economy and our agricultural system.
It is because we refuse to accept (at least publicly) that there is anything strange afoot that we are also not putting into place systems that would improve the resilience of farmers and our ability to cope with variable and extreme weather.
All this is also linked to the inconvenient fact that scientists who study the weather or understand the monsoon are treated with contempt or at least neglect by the scientific establishment.
Just think, can you even name a monsoon scientist?
Just think, has the government ever recognised a monsoon scientist?
The answer is no.
Instead, what will spring to your mind when you think of Indian science are the macho scientists who have taken us to space or worked on nuclear science.
All this may be important, but it is time we recognised that the icons of today's science have to be different -- those who make us see the future are those who will make us understand the monsoon. This is what will determine our survival.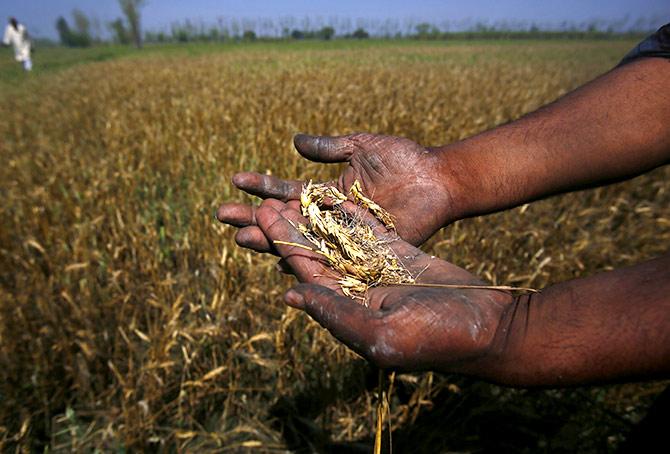 So, what does mitigation mean?
To combat climate change, the world has to get rid of its fossil fuel addiction. Nothing short of this will help.
But, as yet, the world has found small answers to existential problems.
The industrialised world is still locked into coal or gas.
The share of renewable energy has grown, but not in ways that make the energy transformation.
No country is talking about limiting consumption.
This is when every analysis proves that efficiency is part of the answer but it is meaningless without sufficiency.
Cars have become more fuel-efficient but people just drive longer and have more cars. Emissions continue to grow.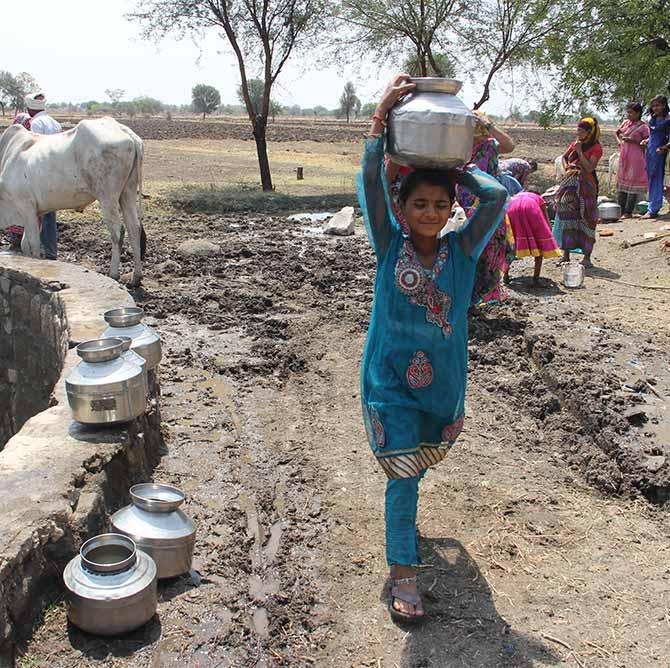 What then is the way ahead?
First, we must accept that the rich world must reduce emissions drastically. Let there be no disagreements or excuses on this matter.
There is a stock of greenhouse gases in the atmosphere, built up over centuries in the process of creating the nation's wealth. It is a natural debt. This has already made our climate unstable.
Poorer nations will now add to this stock through their urge for economic growth.
But that is not an excuse for the rich world not to take on tough and deep binding emission reduction targets. The principle has to be that they must reduce so we can grow.
The second part of this agreement is that poor and emerging rich countries need to grow.
Their engagement will not be legally binding, but based on national targets and programmes.
The question is to find low-carbon growth strategies for emerging countries, without compromising their right to develop.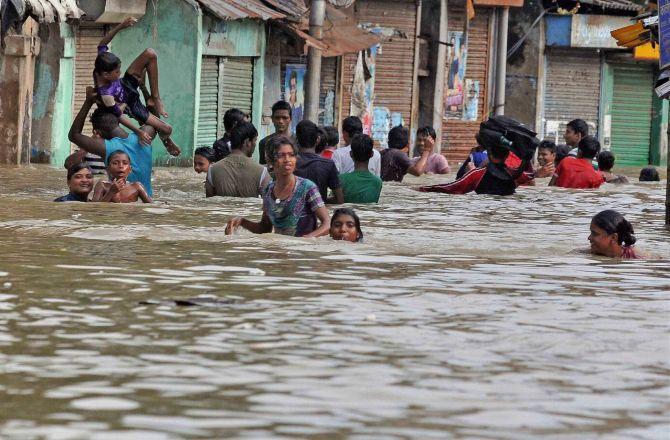 This can be done.
It is clear that countries like India provide the world with the opportunity to 'avoid' additional emissions. The reason is that we are still in the process of building our energy, transport and industrial infrastructure.
We can make investments in leapfrog technologies so that we can avoid pollution.
In other words, we can build our cities on public transport; our energy security on local and distributed systems -- from biofuels to renewables; and our industries using the most energy-efficient technologies
We know it is in our interest not to first pollute and then clean up; or first to be inefficient and then to save energy. But we also know that the technologies that exist are costly.
It is not as if China and India are bent on first investing in dirty and fuel-inefficient technologies.
We invest in these, as the now rich world has done -- first add to emissions, then make money and then invest in efficiency.
Excerpted from Conflicts Of Interest: My Journey Through India's Green Movement by Sunita Narain with the kind permission of the publishers, Penguin Random House India.
Sunita Narain is an environmentalist, political activist, director general, Centre for Science and Environment, director, Society for Environmental Communications, and editor, Down To Earth.