Here's what happens.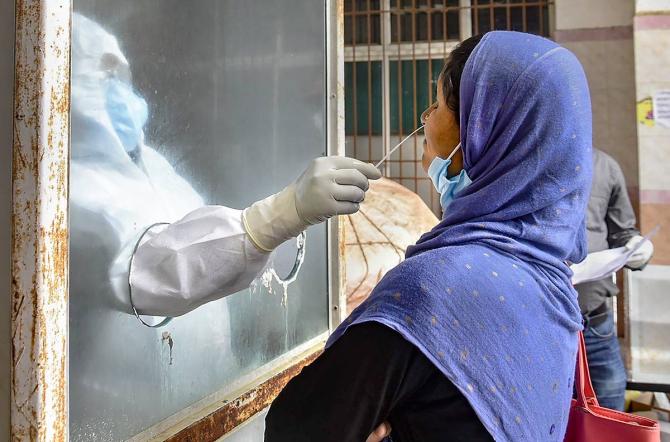 When they first started working on this book, the authors had no idea they would be looking at one of the worst pandemics the world has seen.
As they progressed on the book, so did the dreaded disease.
The Coronavirus: What You Need To Know About The Global Pandemic released in March as e-book.
Its authors are Dr Swapneil Parikh, a practising physician in Mumbai and the co-founder of a healthcare start up; Maherra Desai, a clinical psychologist and medical researcher, who is the site manager of clinical research at Mumbai's Jaslok Hospital and Research Centre, and Dr Rajesh M Parikh, director of medical research and honorary neuropsychiatrist at the Jaslok hospital.
The book was released by Mukesh and Nita Ambani and saw an e-audience of 25,000 people.
It became the world's largest book e-launch.
Nita Ambani, while commenting on the book, made it a point to thank the frontline healthcare workers.
Calling the coronavirus pandemic 'undoubtedly the most disruptive event in modern history', Mukesh Ambani said, 'It is both a public health crisis and also an unprecedented economic crisis. All the countries are in it together, suffering its consequences. Therefore, the world needs a cooperative and collaborative effort by all.'
Dr Rajesh Parikh disclosed how they tackled the biggest challenge of keeping the book both innovative and up-to-date.
Videos edited by Rajesh Karkera/Rediff.com