'We cannot be naughty and expect the government to do good!'
'We have to behave ourselves and then we can expect the government to support us.'
'If we are able to protect ourselves well, then we should not be having deaths.'
'Unfortunately, people have gotten into this super scary event participation (mode) -- birthday parties, large gatherings.'
'Among the people who have attended those, 80 to 90 per cent of them have come down with COVID-19.'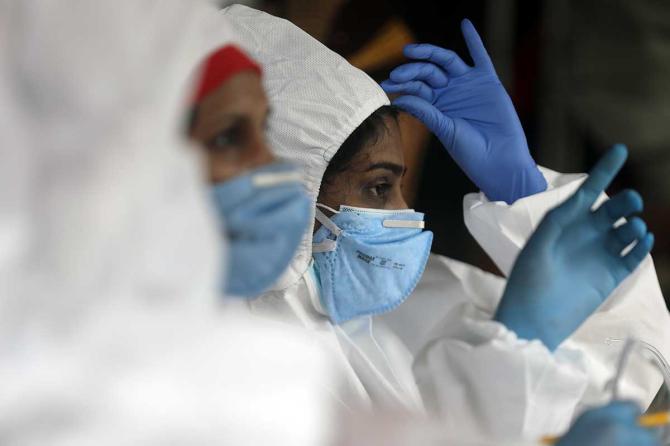 COVID-19 has held up a mirror to India.
Our valiant struggles with this tricky viral illness have both starkly and harshly shown us what is missing in our systems.
And what needs to be urgently rectified.
Public health expert Dr Gudlavalleti Venkata Satyanarayana Murthy -- who terms SARS-CoV-2, the respiratory pathogen that causes COVID-19, a virus with a "transmission potential far more than the other viruses in recent history" and "far, far faster" than even the common cold, but maybe not the 1918 Spanish flu -- has been looking very carefully into that uncomfortable mirror on India's behalf.
He offers a simple six-point analysis of what COVID-19 has shown him about the Indian public health framework and he provides key actionable improvements that, he feels, are totally imperative; improvements the Narendra Damodardas Modi government needs to move on immediately.
Here is why we should listen to him:
Dr Murthy, who qualified in Guntur, Delhi and London, and worked for the All India Institute of Medical Sciences, New Delhi, and the World Health Organisation, Geneva, has many solid years of experience working in public health as the principal investigator for various epidemiologic and operational projects in India, Nigeria, Bhutan, Nepal, Bangladesh and Pakistan for different diseases.
He is the director, public health at the non-profit Public Health Foundation of India and a professor in public health disability with the International Centre for Eye Health at the London School for Hygiene and Tropical Medicine, London.
Presently, Dr Murthy provides technical advice on COVID-19 to WHO and is a member of the Technical Advisory Group on COVID-19 for reopening schools.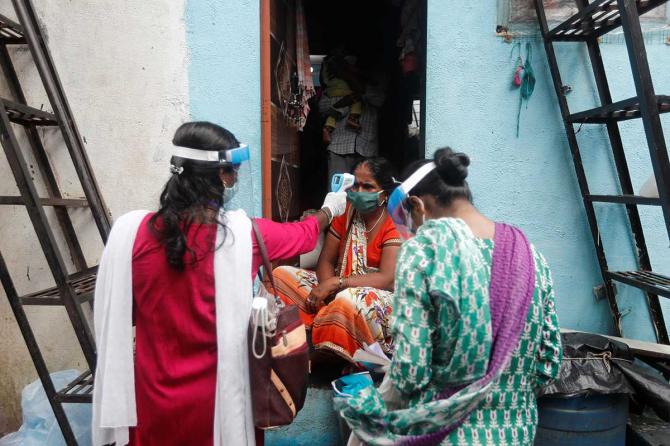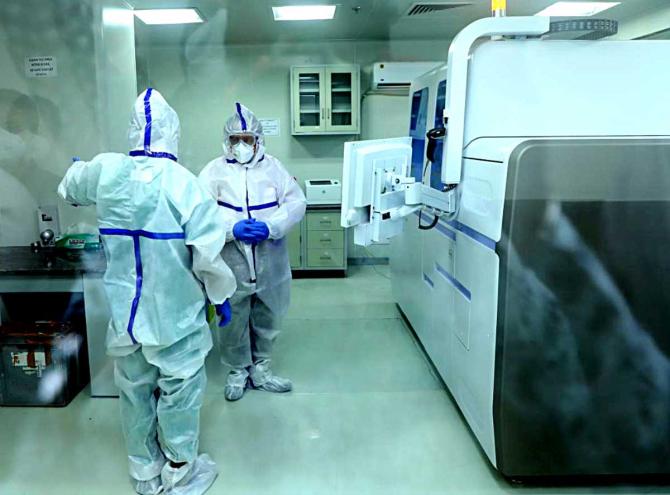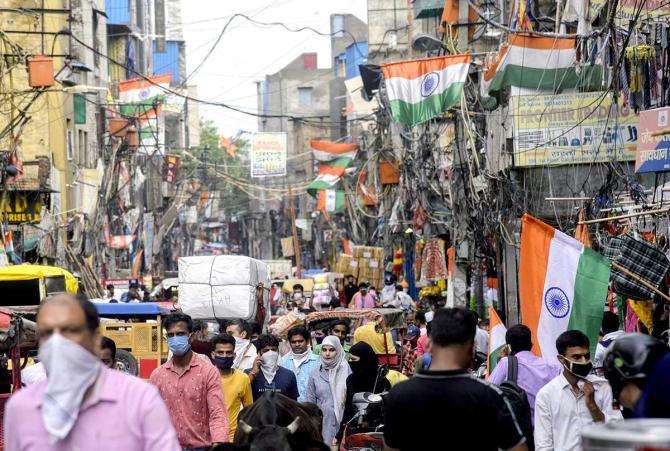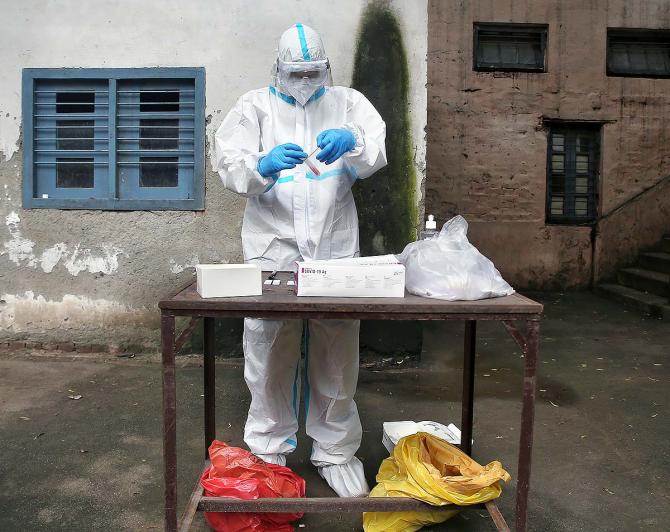 ---
*The Indian Medical Service, which officially began in 1858, was British India's military medical service, whose officers were British and Indian and worked in civilian hospitals.
Many were distinguished officers like Sir Ronald Ross who won the Nobel Prize for his work on malaria or Henry Vandyke Carter, the illustrator of Gray's Anatomy.
**Between late July and early August over 120 people have died after imbibing toxic liquor in the districts of Tarn Taran, Gurdaspur and Amritsar in Punjab.
On July 31, 6 people died in locked-down Kurichedu village, in Andhra Pradesh's Prakasam district, from drinking sanitiser.
Some 235 were regularly drinking it instead of alcohol.
Feature Presentation: Ashish Narsale/Rediff.com