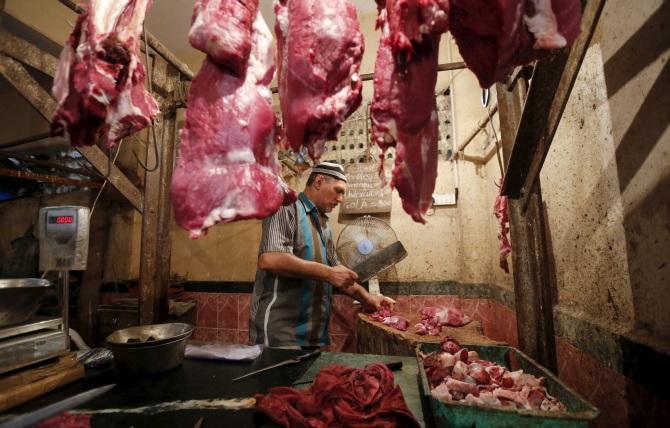 A woman animal rights activist and her friend were allegedly attacked by a group of people for complaining against an illegal slaughterhouse near Talaghattapura in Bengaluru, the police said.
The incident is said to have occurred on Saturday night when Nandini, 45, who works as a software engineer along with her friend Sejil, was accompanying police to an illegal slaughterhouse.
"We had gone to Avalahalli for some work where we noticed some illegal slaughtering activities happening in that area and reported it to the police," Nandini said.
The activist claimed that she was told by police that at least 15 to 25 police personnel had gone to rescue live cattle that they had spotted but when she reached the spot along with Sejil and two constables, there were no police, but a large group of people gathered at the spot.
"As we reached there the mob that had gathered started hurling big stones and bricks at our car and abused us," she added.
Nandini and Sejil were injured and their car was damaged during the incident, even as two police personnel accompanying them tried to restrain the mob from attacking them, the police said.
Police said they had registered a case based on Nandini's complaint, including under Karnataka Prevention of Cow Slaughter and Cattle Prevention Act, and investigation was in progress, adding that they would nab the culprits involved in the incident soon.
Officials claimed that about 14 cows had been rescued. Hitting out at the government on the incident, state BJP president B S Yeddyurappa alleged that there was breakdown of law and order in the state under Chief Minister Siddaramaiah.
'Condemn the brutal mob attack on the woman who exposed illegal cow slaughter. This violent attack today in Bengaluru is another proof law & order breakdown under @cmofkarnataka Sh.@siddaramiah,' Yeddyurappa tweeted.
Image only for representation.