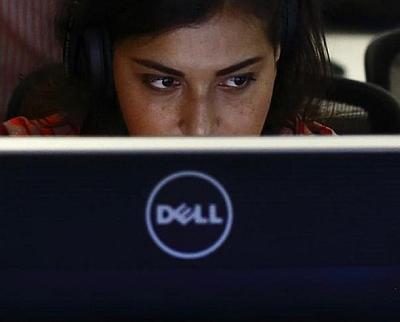 What the celebrations overlook is that the law covered cyber crime which users will now be vulnerable to. Surabhi Agarwal reports
The entire army of Internet champions is out on their virtual streets to celebrate Tuesday's quashing of the controversial provision of the Information Technology Act by the Supreme Court.

But there are good reasons to say the decision may be not right.
The popular view is that Section 66A of the Information Technology Act was against freedom of expression.
The array of arrests which happened between 2011 and 2012 suggested as much. The incidents were quite a few in number and shameful, too.
Two girls near Mumbai were arrested for speaking on Facebook against the city's shutdown for Shiv Sena chief Bal Thackeray's funeral; a businessman in Puducherry was put behind bars for comments made on Twitter against then finance minister P Chidambaram's son Karti Chidambaram; a professor of chemistry from Jadavpur University in West Bengal, Ambikesh Mahapatra, was arrested for posting a cartoon of chief minister Mamata Banerjee; another led to arrests of two Air India employees.
Most recently, a school student in Uttar Pradesh was arrested for making a comment about politician and MP Azam Khan, showing that the "draconian" Act continued to be at play.
And these high profile arrests seem to be the prime reason behind quashing of the said Section.
However, unknown to most, Section 66A also contained legal recourse against a number of other cyber crimes such as stalking, bullying, threatening through SMS and email, phishing and spamming, among others.
These crimes, instances of which are rapidly rising, will be left uncovered after Tuesday's judgment.
The Supreme Court seems to have overlooked this aspect.
Already, some experts argue that India's IT Act provides legal remedies for a just a handful of cyber crimes and that there are many that have been left out.
Moreover, there are new kinds of cyber crimes which are emerging on a daily basis. The ruling will only mean several steps backwards for the government and the country on this aspect.
Many unsuspecting common people who are increasing affected by these sophisticated cyber crimes may want to consider this aspect before joining in the celebrations on social media and elsewhere.
As far as genuine cases of defamation are concerned, there is a provision under the Indian Penal Code's Section 499 and 500 which take care of it in the physical world.
Since Section 4 of the IT Act brings electronic information at par with physical documents, the same provision can be applied.
There are other provisions which cover extortion and threat as well. But instances of cyber stalking, bullying or annoyance (easily facilitated by the instant nature of the Internet) maybe very difficult to prove if provisions of the non-Internet world are applied to it.
As far as such cyber crimes are concerned, the Supreme Court's judgment is only a partial success.