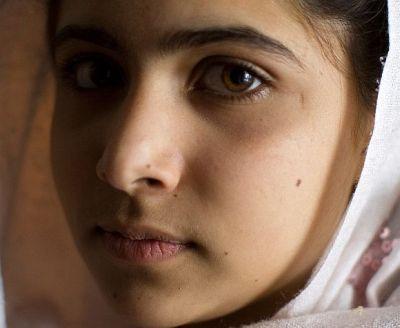 The Pakistani Taliban on Monday vowed they would again target teenage rights activist Malala Yousafzai, who survived an assassination attempt last year to become a frontrunner for the Nobel Peace prize.
Tehrik-e-Taliban Pakistan spokesman Shahidullah Shahid said Malala was targeted because she was used in propaganda against the militants.
The Taliban would target her again if given the chance, just as it would target anyone who opposes the group, Shahid told CNN.
"She accepted that she attacked Islam so we tried to kill her, and if we get another chance we will definitely kill her and that will make us feel proud," he was quoted as saying by Sky News.
"Islam prohibits killing women...except those that support the infidels in their war against our religion."
Malala, 16, miraculously survived when she was shot in the head during an assassination attempt by Taliban fighters in the Swat Valley of northwest Pakistan in October last year.
She and her family moved to Britain, where she underwent several surgeries to repair her skull. She has since become a global ambassador for the right of all children to go to school.
The teenager is now considered a frontrunner for the Nobel Peace prize, which will be awarded on Friday.
The Taliban said it would target anyone who opposes the group but denied Malala was targeted for promoting education for girls in Pakistan's restive northwest.
In an interview with the BBC, Malala dismissed threats to her life and repeated her desire to return to Pakistan from UK. She said dialogue with militants is the only way forward for peace but contended that the Taliban were "misusing the name of Islam".
She first rose to prominence during the Taliban's 2007-09 rule in Swat Valley with a blog for the BBC Urdu service that chronicled the rigours of daily life under the militants.
"I will be a politician in my future. I want to change the future of my country and I want to make education compulsory," she told BBC in the recent interview.
"I hope that a day will come (when) the people of Pakistan will be free, they will have their rights, there will be peace and every girl and every boy will be going to school," she had said.