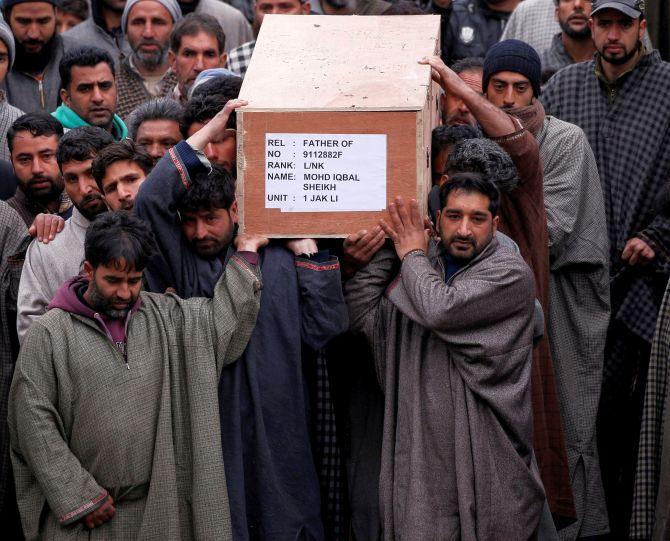 A day after All India Majlis-e-Ittehad-ul Muslimeen chief Asaduddin Owaisi talked about 'Muslim martyrs' in the Sunjuwan camp attack, the Indian Army on Wednesday said that the force was above religion and all soldiers are treated alike whatever their identity may be.
Talking to reporters, Lt General Devraj Anbu, GOC of Northern Command, said, "All religions are welcome and only their identity as a soldier matters. We don't communalise our troops."
The statement came after Owaisi courted controversy by saying that five out of the seven martyrs in the Sunjuwan terror attack were Muslims.
"The so-called nationalists blame and question the nationalism of Muslims. In this attack, five out seven who sacrificed their lives are Kashmiri Muslims. It's a reminder to all those who question our integrity and love for the country. Muslims are dying for the country, but are called Pakistani. Terrorists are not differentiating but Muslims are still asked to prove their loyalty to the country," Owaisi said.
When asked about the Sunjuwan army camp attack, Anbu said that the "enemy is frustrated and is trying for softer targets, when they fail at borders they attack on camps".
Image: People carry the remains of the father of Mohammad Iqbal Sheikh, an Indian Army officer, who was killed in Saturday's terrorists attack on Sunjuwan Army camp in Jammu, in south Kashmir's Pulwama district. Photograph: Danish Ismail/Reuters