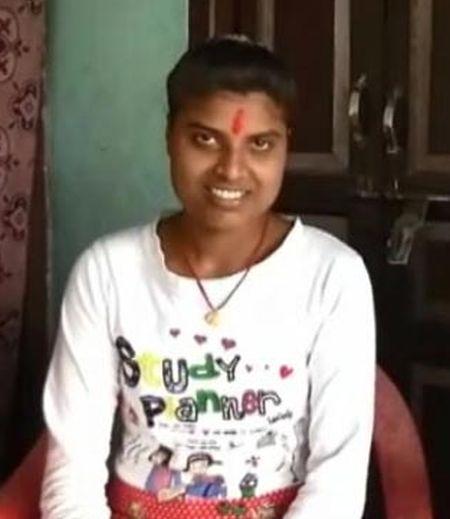 Arrested BSEB 'topper' Ruby Rai has told the Bihar police about the links between her father and toppers scam 'kingpin' Bachcha Rai. M I Khan/Rediff.com reports from Patna.
Ruby Rai, the Class 12 'arts topper' who aced the Bihar School Examination Board exams this year, told the police during preliminary interrogation that her dream was merely to clear the exam with a second division.
Rai, who was arrested on Saturday, had earlier described political science as 'prodigal science' and said the subject dealt with 'cooking'. She told the police that it was 'Bachcha Chacha' and her father who 'helped' her to top the exam.
The reference seems to be to Bachcha Rai, former director and principal of V R College in Bihar's Vaishali district who was arrested earlier this month and is currently lodged in jail in Patna in connection with the scam.
The special investigation team probing the Bihar toppers scam has termed Bachcha Rai as the 'kingpin'.
"My dream was simply to pass with second division. I never wanted to top. But chacha and papa helped me top the exam," Rai told police officials during interrogation.
Ruby added that her father repeatedly instructed her to fill the right roll number and instructed her on her signature being right.
She also revealed that Bachcha Rai and her father share friendly relations.
Even though Ruby is 17 years and 5 months old according to her papers, the local court has deemed it fit to treat her as an adult.
Ruby scored 444 out of 500 marks in the Arts stream in the class 12 exam. The results of Ruby and other toppers had been put on hold following the scam being exposed.
The SIT probing the scam arrested her in the case as an FIR was lodged against her and three other toppers.
Former BSEB chairman Lalkeshwar Prasad Singh and his wife Usha Sinha were recently arrested in connection with the scam.